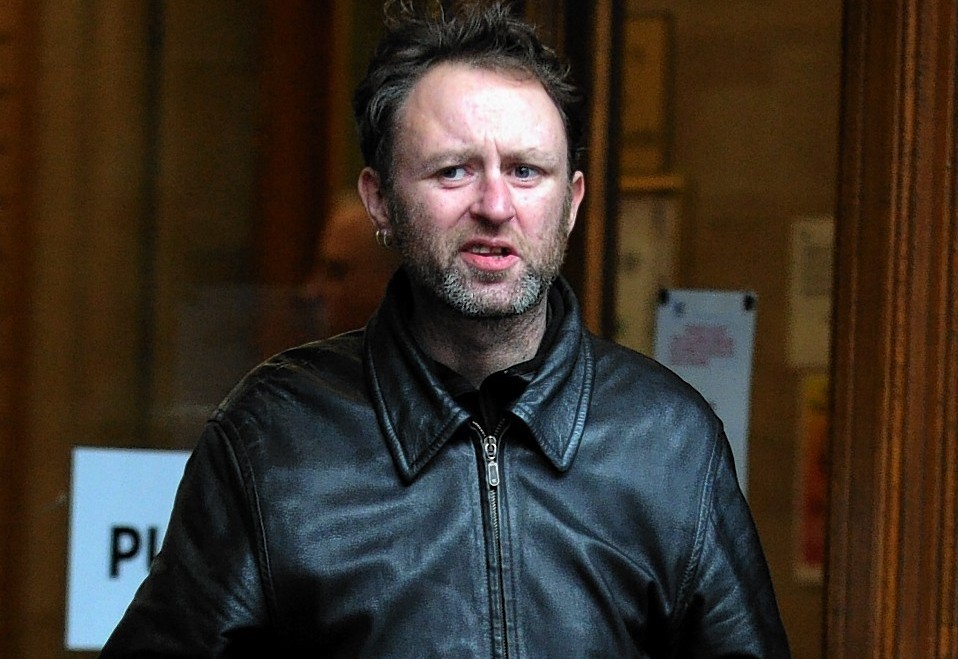 A man has told a court how he was shot twice in the face with a pellet gun leaving him bleeding profusely as the ammunition remained lodged under his skin.
John Cooper told a jury that he struggled to see as blood poured down his face and into his eyes after he was allegedly shot by Aleksandrs Kolosovs on January 26 this year.
The 37-year-old was giving evidence at Aberdeen Sheriff Court during the second day of Kolosovs trial.
Kolosovs is accused of assaulting Mr Cooper with the weapon at his home in the city's Linksfield Court.
It is alleged that the Latvian national spontaneously shot his victim twice to the head – with one pellet narrowly missing his left eye.
Kolosovs, 30, is also alleged to have been in possession of an air gun almost five months later while at the East Neuk Bar on King Street. It is claimed he then made remarks in the pub about threatening to shoot the judge when he was due to appear in court two days later.
Kolosovs denies all the allegations and claims Mr Cooper has never been in his flat.
Giving evidence, Mr Cooper said he was sitting on a sofa in Kolosovs' living room when he was allegedly assaulted.
He said Kolosovs had been "taking shots" at empty beer cans with the pellet gun while he was playing the guitar.
He said: "As far as I can remember he turned round and shot me twice in the face with the gun."
Mr Cooper told the jury that Kolosovs remained expressionless when he pulled the trigger.
He said he noticed his face was bleeding and left the flat quickly because he didn't know if Kolosovs would use the gun on him again.
He said he was not expecting the attack and was "alarmed" by what had just happened.
He added: "By the time I got out that door, I just wanted to get the hell out of there."
The court heard that replica shell casings, pellets and a BB gun were found in Kolosov's flat when police arrived in the early hours of the morning.
Police inspector Christine Gordon said she also saw a drink can at the end of his lobby with multiple holes in it.
And she said she saw what appeared to be fresh blood smeared on one of his living room walls.
Defence lawyer John McLeod asked: "You don't know whose blood that was?"
She replied: "No."
Mr McLeod asked: "Are you aware whether any of the BB pellets that you found in the flat were ballistically examined as in matched to another weapon?"
She replied: "I don't know."
The trial continues today.