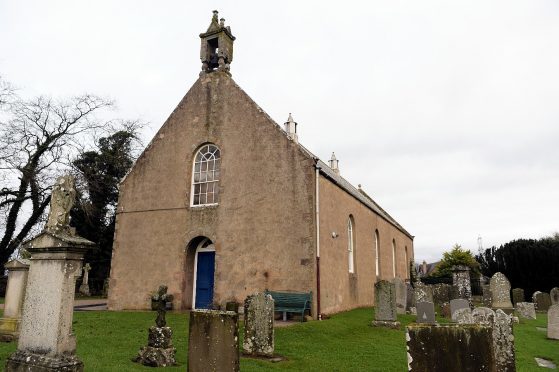 An Aberdeenshire church has received a £10,000 boost to revamp its historic bell tower in time for its 400th birthday.
Rayne Church, in Kirkton of Rayne – near Inverurie – has been awarded the money by the Heritage Lottery Fund to bring the vital piece of its history into shape after centuries of wear and tear.
The B-listed church building dates back to the 1700s, but the bell tower was recycled from an older church erected in 1619 – a date marked in stone on it.
Yesterday, members of the kirk said they were delighted the bell will be ringing across the Garioch once again, after a lengthy period when it has been out of use.
A recent study into the bell tower by a structural engineer recommended specialist restoration and the Church of Scotland's Culsalmond and Rayne congregation embarked upon the project to get it back in use.
The group said the funding and restoration was an opportunity to share the history of the community with locals and hopes to share the church's story through leaflets, guided tours and a revamped website.
Kirk session member, Derek Dawson, said: "It is a bit of unfortunate timing with what is going on in the area at the moment, with flooding.
"It is still something we are delighted with and it is always nice to hear of money coming back to the north-east.
"The interesting thing for us is the fact that 1619 is before the church was actually built. The church was built in the 1700s. That means there has been a little bit of recycling going on.
"This is all about sharing the heritage. It is not far off its 400th birthday. We can't actually ring the bell at the moment.
"It has been some time since we have been able to use it, and it is always nice when you have got a special service."
The church's reverend, Mary Cranfield, said: "We are delighted that we have been awarded this grant and we are looking forward to hearing the church bell ringing once again across the Garioch countryside towards Bennachie.
"We look forward to researching the history and joining with the wider community to celebrate the bell cote's 400th birthday and our local heritage."