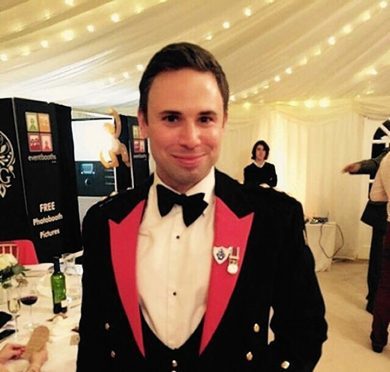 A soldier who died just three miles from the finish line at the London Marathon has been described as a "total hero of a man".
Aberdeen University graduate Captain David Seath suffered a suspected cardiac arrest while running the 26.2mile course on Sunday. He was treated at the scene, but later died in hospital.
The 31-year-old Afghanistan veteran and Green Beret had been raising cash for Help for Heroes, and last night a fundraising page set up in his memory was flooded with donations of more than £55,000 towards his cause.
Capt Seath, originally from Cowdenbeath in Fife, was a fire support team commander in 29 Commando Regiment Royal Artillery.
He spent four years in the Granite City studying political science, as well as a further year completing a postgraduate in strategic studies before joining the Royal Military Academy Sandhurst in 2009.
He went on his first tour of Afghanistan in 2012 with the 19th Regiment Royal Artillery, and later joined the Commando Gunners and earned his green beret.
The captain had been due to train future officers of the Afghan National Army later this year in the rank of major.
Yesterday, his mother Libby said: "David has achieved more in 31 years than most people do in 70.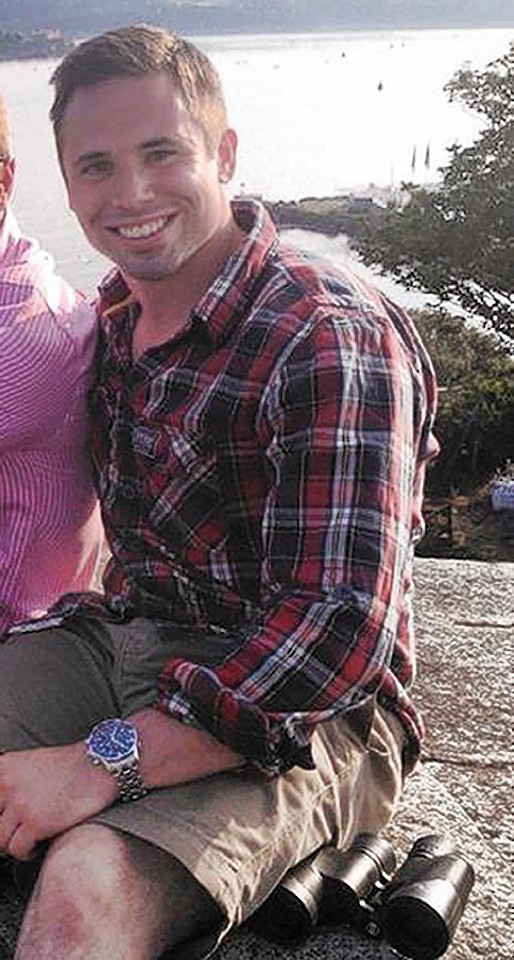 "He lived his life on the edge and to the full. He was running to raise money for Help for Heroes, a cause which was very important to him."
Friends from his time in Aberdeen paid tribute online, while his university supervisor described him as a "reliable and congenial lad" who was popular among both his peers and lecturers.
Pal Andy Leighton wrote: "You were my best friend in the locker room, had my back on the lacrosse pitch, my best mate at university, the funniest roommate and my brother forever.
"I always thought about you when you were in Afghanistan, but never thought your journey would end so prematurely yesterday (Sunday). Thank you for being my friend."
DJ James Campbell, who worked with Capt Seath at Tiger Tiger before he joined the army, posted: "He was such a funny guy and a complete gentleman.
"My thoughts go out to all his loved ones and those who knew this total hero of a man. Rest in peace Dave."
University supervisor and director of studies James Wyllie said he was "deeply saddened" to hear of the tragedy.
"Throughout his postgraduate studies here, David was a studious, reliable and congenial lad who was very popular with his fellow students and lecturers," he said.
"I had no doubt that he had all the qualities required to be an excellent army officer. I would like to offer my sincere condolences to his friends and family from everyone here at the University of Aberdeen."
Capt Seath is survived by his parents Libby and Pete, brother Gary and girlfriend Gabby Judd.
Friends and colleagues of the Army captain are now vowing to "complete what he started" – finishing the marathon course for him and continuing to raise cash for Help for Heroes.
Captain James Walker-McClimens of the 7th Parachute Royal Horse Artillery set up the JustGiving page in his friend's memory.
He said the news has come as a complete shock to all those that knew him – and that a "whole group" of Capt Seath's friends want to complete the marathon for him.
"In the Army we don't like unfinished business, it was something he wanted to do – he wanted to do the full marathon, so we are going to complete it for him," he said.
"He was raising money for Help For Heroes so we just want to carry on that theme."
Capt Walker-McClimens said those who are finishing the course for him are all fit, but that it is "more fitting" for them to be together when they do it, and will walk the remaining distance instead of running.
To make a donation in Capt Seath's memory visit to www.justgiving.com/H4HeroDavidSeath