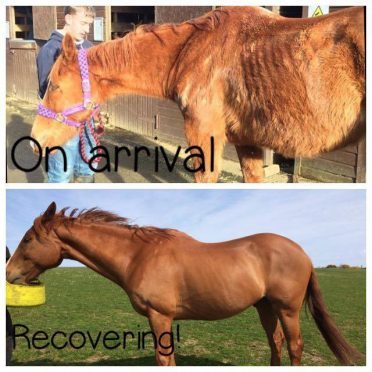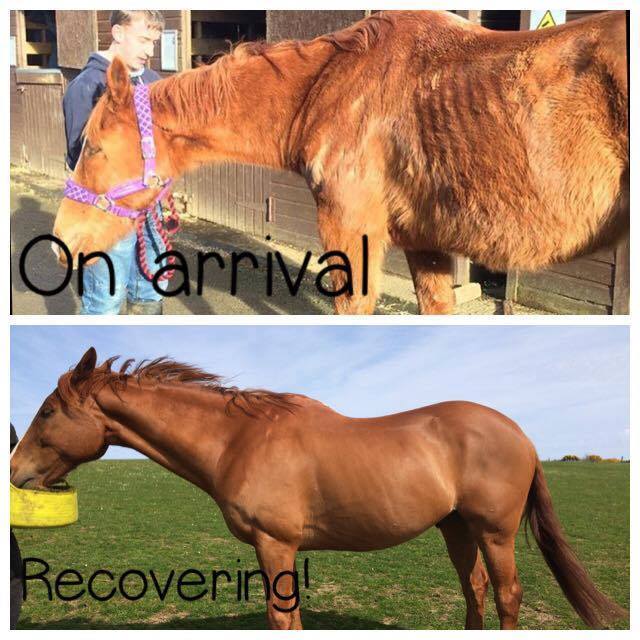 A neglected and abused racehorse, which was rescued by a north-east animal sanctuary, is on a remarkable track to recovery.
Ginger, a 12-year-old gelding, came to Willows Animal Sanctuary near Strichen in Aberdeenshire in early March and there were fears over his prospects of survival.
A startling photograph of the creature from when he first arrived shows the extent of the maltreatment he suffered. It is understood that one previous owner – a jockey – beat Ginger.
Last night, sanctuary manager, Jenny Gray, revealed the measures which had been taken in an effort to nurse the animal back to health.
She said: "It's important to note he's not quite there yet. Yes, we are a good way along the path, but this is an inbetween photograph.
"Hopefully, in another month, we'll have finished the process.
"As soon as he arrived, obviously because he was in such poor condition, the first thing we did was get the vet here immediately. They treated him.
"He had severe lice and other issues – mostly parasites. The next thing was getting his feet seen to, which hadn't had any attention for ages, so the farrier was brought in.
"We also got an equine dentist to check out his teeth. When horses are in very poor condition, this is very important."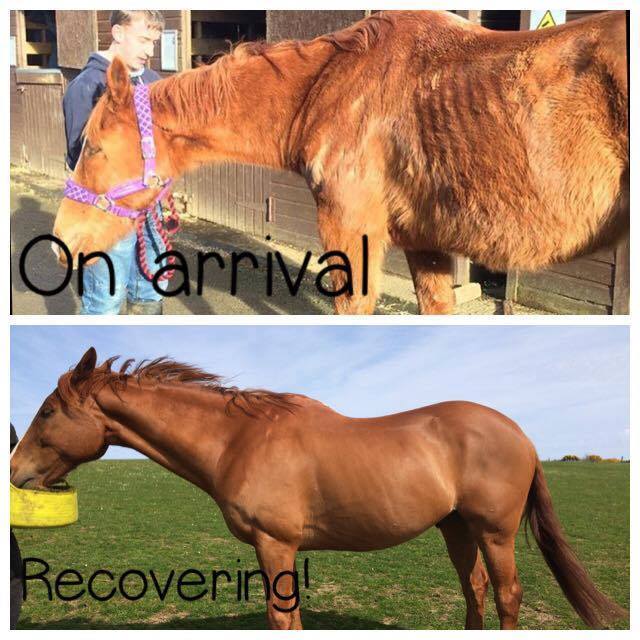 She added that her team had been working hard on Ginger's diet as food must be reintroduced "very carefully".
His full history as a racehorse is not yet known, but it is understood he "had the living hell beaten out of him" by one jockey.
He was later rescued by a woman who loaned Ginger out, but once again, he was not properly cared for by those who took him on.
Eventually, his owner brought him to the sanctuary in the hope of finally giving Ginger a better quality of life.
It is anticipated he is still at least a month away from full recovery, at which point a decision will be made about his future. If he is not fit enough to be ridden again, he will join the therapeutic programme at the sanctuary.
Willows Animal Sanctuary is a charitable organisation which relies upon public donations to maintain the care of the animals it homes.
The facility, which is on the outskirts of the Buchan village of Strichen, is open to members of the public on Saturdays and Sundays between 11am-4pm.
For more information or to support the team, visit: www.willowsanimals.com