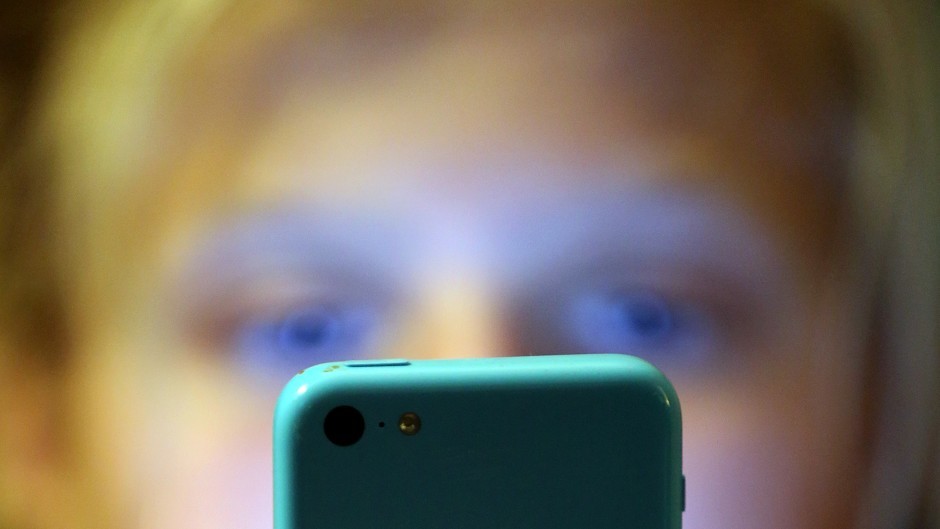 Police believe a rise in sex crimes across the north-east could be the result of youngsters sharing "extremely damaging" explicit images of one another.
The number of crimes of indecency – including rape, assault with intent to rape, indecent assault, sexual assault and prostitution related offences – has soared by 20% in the last year, up from 337 to 407.
But despite the rise, there as been a 30% fall in the number of rapes – down from 59 in 2014/15 to 39 the following year.
Instead police chiefs say the increased Aberdeenshire and Moray figures are in part due to a worrying rise in "sexting" between young people.
The age of consent for sexual activity in Scotland is 16, but anyone under the age of 18 is still seen as a child in the eyes of the law.
Therefore young people who have and share explicit images of their peers under the age of 18 – even if taken of, or by themselves – are legally in possession of indecent images of a child.
In the latest police report – which will be presented to Aberdeenshire councillors later this week – Sergeant John McAdoo says that public protection remains a key priority for the force in the region.
"There has been a rise in crimes of a sexual nature as a whole, which may be put down to public confidence to report such criminality," he said.
"There is a noticeable rise in the number of online offences which potentially have a sexual origin.
"There are growing numbers of allegations involving children and noticeably young persons often of school age, sharing inappropriate images of themselves and or others amongst peer groups via social media.
"Each incident requires detailed investigation to ensure greater understanding and support is provided to victims and those involved."
Last night a leading children's protection charity described the latest Aberdeenshire sex crime figures as a "problem" which needs tackling urgently.
A spokeswoman for NSPCC Scotland said: "Children might see sexting as harmless but the consequences of the exchange of texts and images can be extremely damaging.
"Once published online, the messages and images exist permanently.
"It causes increased vulnerability and can lead to blackmail and bullying. Alarmingly it can also result in the unwanted attention of adults with a criminal interest in children."
Between 2014-2015 "sexting" – the sending an receiving of sexually explicit messages and pictures between mobile phones – was mentioned in more than 1,200 Childline counselling sessions
across the UK.
The term was also the most popular search time on the service's website, with over 180,000 page visits.
The NSPCC Scotland spokeswoman added: "Addressing this problem needs action now with a curriculum in our schools to address the peer exchange of sexual messages and images and online bullying.
"Once online sexual harassment is identified, teachers need to act with the knowledge that both perpetrator and victim may be sitting in the same classroom."
Last night Charles Buchan, the vice-chairman of Aberdeenshire Council's education committee, said the authority is working hard to support young people.
"Aberdeenshire Council is doing a lot of work with this," the SNP councillor said. "It's all tied in with cyber bullying.
"We've done a lot of work over the last few years since it came into the public area. Our schools are very aware of the problem and it is discussed in PSE classes."
The Childline counselling service – which is provided by the NSPCC – now offers a mobile app called Zipit which helps young people deal with sexting pressures.
If a child has lost control of an explicit image they have sent they can also contact Childline who can work to have the image removed.
The latest police performance and operational update will be presented to Aberdeenshire's policy and resources committee by senior officers on Thursday morning.