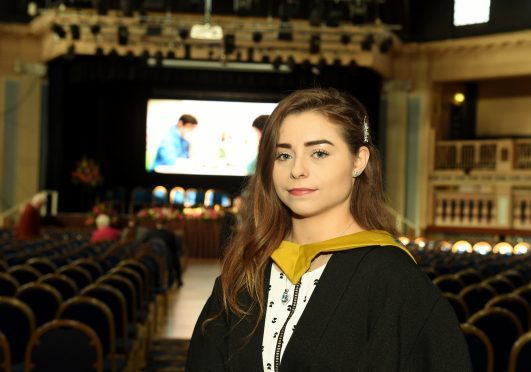 Coping with the pressures of a college course can be challenging for most students.
But for Ayshah Rossetti it proved to be an even greater challenge, as she gave birth to her second child while studying at North East Scotland College.
But after four years of hard work, the 23-year-old, from Aberdeen, received her HNC in social care at the Beach Ballroom yesterday.
She started an introductory course when her daughter was just one.
"It was pretty daunting when I was first applying to college and I had a lot to organise, including childcare for my daughter," she said.
"The student services team were brilliant and helped me sort out my funding and gave me lots of advice."
During her next year at college she gave birth to her son – now two – but took just a month off before returning to class.
She said: "It was challenging but I was doing the course to provide for my family.
"I had a lot of support from my lecturers – Jill McCallum, Avril Hendry and Lorraine Mann – and only took four weeks' maternity leave before I came back and passed all my exams."
Miss Rossetti now has two jobs in criminal justice social work, which is the career she would like to pursue in the future after getting her degree from university. And she says her own experience proves it is possible for other young mothers to pursue further education.
She added: "I would encourage others in my position to follow their ambitions, it's not as difficult as they might think.
"It's hard work but at the end of the day it's providing a better future and quality of life for your family.
"I never would have thought it was possible beforehand, but it shows with hard work it can be achieved."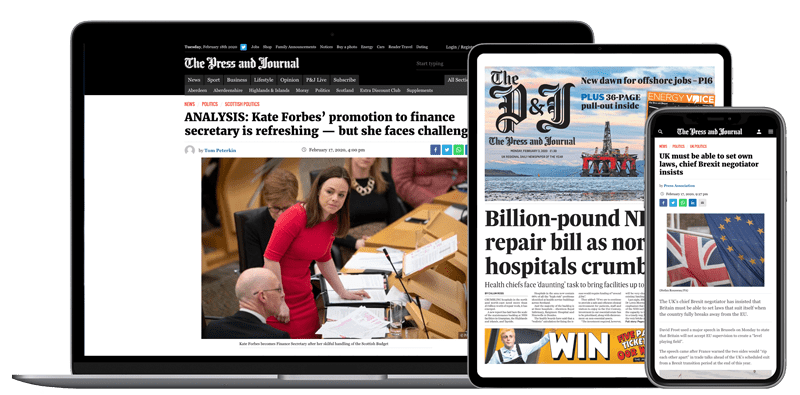 Help support quality local journalism … become a digital subscriber to The Press and Journal
For as little as £5.99 a month you can access all of our content, including Premium articles.
Subscribe