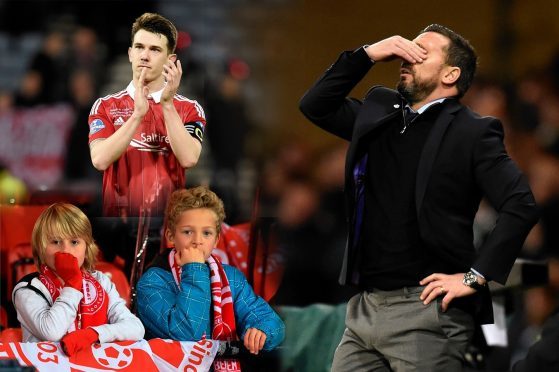 As the final minutes of yesterday's cup final ebbed away, the hopes of Aberdeen FC's fans evaporated with them.
Dons fans packed into pubs across the Granite City to watch the Betfred Cup final in the hope that Derek McInnes could secure the side's first silverware since the 2014 league cup win.
Yet any prospect of a repeat of that season's triumph were dashed when Celtic forward Moussa Dembele slotted home his penalty in the 64th minute, putting the Hoops 3-0 up and well and truly out of sight.
Some supporters headed for the exit door at that juncture, but the majority chose to stay where they were, willing on their side to produce a miraculous recovery.
However, there was no sign of a rally and dejected Dandies fans left the bars and pubs soon after the referee blew for the end of the match.
Speaking after the game, many fans said they were "disappointed" the side had not set out their stall to attack.
Offshore worker Scott Gordon, 25, from Old Meldrum watched the match in Triple Kirks along with a number of other fans.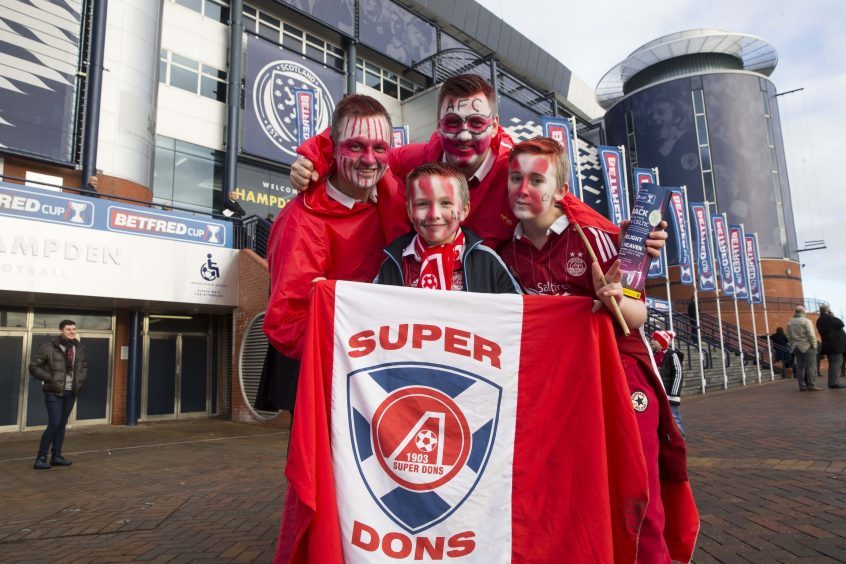 He said: "It's a bit disappointing, but we got to the final I suppose, that's something.
"I think we could have been a bit more adventurous. I never had high expectations, but you always go in with hope."
His friend Mike O'Donnell, 30, from Aberdeen, added: "When you start off with the wrong formation, there's not much you can do."
The Old School House on Little Belmont Street also proved a popular spot for the final.
Estate agent Aaron Thomson, 25, from Newtonhill, said the result was "demoralising" for the Dons faithful.
He said: "I thought we could potentially sneak a 2-1 win, but Celtic created a lot of space and I'm gutted."
His mate, Calum Grant, claimed the side hadn't played to their strengths.
He argued: "I thought we would be a bit more attacking, but we just seemed to sit in and were too negative.
"I thought, given Celtic had the mid-week game, we would have a decent chance at winning."
Calum Watson, 22, was similarly downbeat, explaining: "I thought we had a good chance of winning, but from the first whistle, Celtic were on top."