An iconic train route between Aberdeen and Penzance could be axed in the new year.
The Nestrans board met last week to discuss "totally unacceptable" plans published by Arriva UK which could result in passengers from the north-east having to make several changes during a return trip.
The 13-hour journey is currently available daily Monday to Saturday and departs Aberdeen at 8:20am.
But the proposed adjustments offered by Arriva UK would now mean passengers changing trains at Edinburgh to continue the through journey to Penzance.
The would also have to get off at the final stop in Dundee on the return trip.
Aberdeen City Councillor Ian Yuill said: "This is an iconic service that can take you to the other end of Great Britain, linking to Edinburgh, Newcastle, Birmingham and Bristol. So although few people may take the train for the full journey, it makes it easy to reach many parts of England."
Owner of train travel information website The Man in Seat 61, Mike Smith said: "The typical cross country traveller will travel once or twice a year and they like through services because they don't have to go through the stress of finding trains or seats twice or having to cart luggage about.
"I used to be a railway manager, so I know that they often work with an operational mentality and don't always consider the passengers; they also rush around nothing more than a brief-case. If you tried doing the same with a push-chair, two kids, baggage and any kind of mobility problem, you would get a very different picture of how difficult it is to jump on and off trains.
"We have to ask; are they doing this for the operators or for the passengers?"
Arriva UK states it wants to rebalance how Aberdeen is served because it is one of the "the extremities of the network" and that service should be optimised at the "core".
Aberdeenshire Councillor Ian Mollison reacted to the proposals stating: "Aberdeen is being treated as a minor branch line station, but with more than half a million people in the north-east, we deserve the best transport links.
"This 785-mile train journey was introduced in 1921 and attracts many travellers including railway enthusiasts."
The closing date for responding to the consultation on the service is January, 2 2017.
To respond go to www.surveymonkey.co.uk/r/xc2017consultation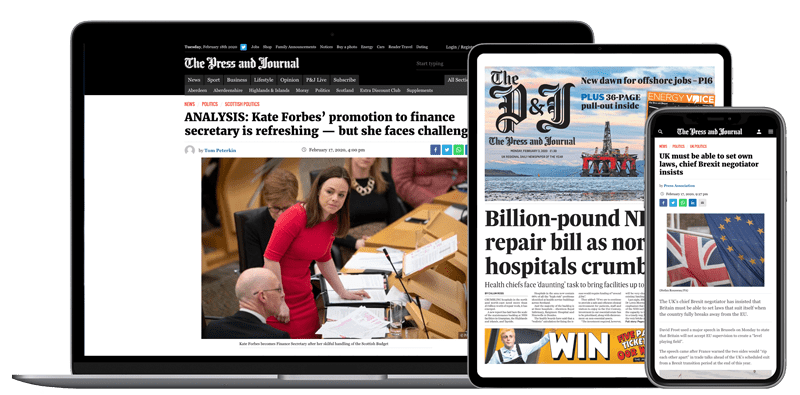 Help support quality local journalism … become a digital subscriber to The Press and Journal
For as little as £5.99 a month you can access all of our content, including Premium articles.
Subscribe