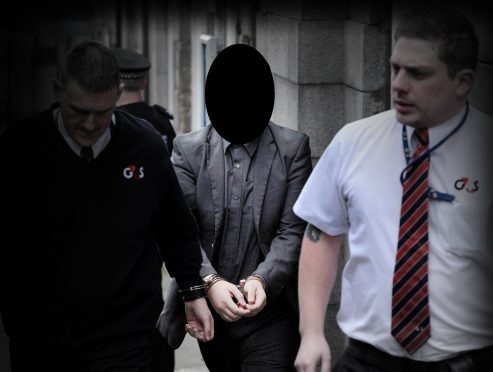 More than £22,000 of taxpayers' money was spent defending north-east schoolboy Bailey Gwynne's killer.
The youth who stabbed the youngster to death was given the substantial sum in legal aid after being accused of murder and put on trial at the High Court in Aberdeen.
He was eventually convicted of the lesser charge of culpable homicide and sentenced to nine years detention.
Sixteen-year-old Bailey was stabbed in the heart with a penknife as he and his killer fought in a corridor at Cults Academy in Aberdeen.
The two pupils barely knew each other and the lunchtime brawl erupted after a petty row over a biscuit.
Details of the legal aid bill were revealed as it emerged police were called to Aberdeen schools to search pupils just once in the past three years.
One of the key recommendations of the independent review of the Bailey Gwynne tragedy was strengthened powers for school staff to search youngsters.
Investigator Andrew Lowe said the teenager's death showed current laws were inadequate.
He added: "We are talking about situations that can emerge very, very quickly and, as we know, have terrifying consequences."
Aberdeen City Council disclosed to the Press and Journal that schools very rarely call in the police.
In response to a freedom of information request, the education authority said there had been only five incidents of officers being requested to carry out a search in the last five years.
One was in 2012, three in 2013 and another in 2016.
Police Scotland said records were not kept in a way which allowed the force to easily check how many times officers had been called to carry out searches at schools across the north-east.
In England, head teachers and staff authorised by them have a statutory power to search a pupil and their property for items such as knives and other weapons, alcohol, illegal drugs, stolen items, cigarettes, fireworks and pornography.
Bailey's killer – who cannot be named for legal reasons – had always admitted his part in the schoolboy's death, and at the start of his trial entered a guilty plea to the crime he was ultimately convicted of.
Prosecutors refused to accept the killing was not an act of wicked recklessness.
The jury took only an hour and 40 minutes to clear the youth of murder and find him guilty of the alternative, culpable homicide.
He was also convicted of being in possession of knives and knuckle-dusters while at Cults Academy on a number of occasions between August 2014 and the day of the fatal stabbing – October 28, 2015.
Last night, a spokesman for the Scottish Legal Aid Board said: "An important part of the Scottish justice system is that people accused of serious crimes who cannot afford to pay for their defence have access to legal aid to ensure a fair trial."
During the trial, jurors heard evidence from fellow pupils at Cults Academy.
Many claimed Bailey had refused to give one of his killer's friends a biscuit and made a remark about him being too fat.
This in turn led to the other youth hurling an insult towards Bailey about his mum.
During the killer's police interview, which was shown in court, the teenager said: "As he approached me I saw his reflection in the glass and he looked angry. As he approached me I pulled out the knife, opened it up and tried to scare him away with it.
"He came closer and I got pretty scared so tried to scare him away again by like moving it. He got in the way and it stabbed him."
The killer told officers that when he noticed Bailey was bleeding he tried to save him by stemming the blood.
Paramedics and doctors told the court the teenager's injuries were so severe they did not think he would have survived even if he had been attacked outside an operating theatre.
The trial also heard the killer seemed to have an obsession with offensive weapons, admitting to the police that he carried knives and knuckle-dusters daily.
The school's head teacher, Anna Muirhead, told the court during the first day of evidence that she had warned him about the dangers of carrying weapons when he was in his second year at Cults Academy.