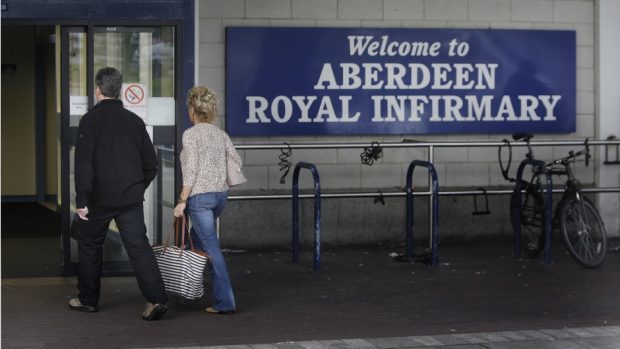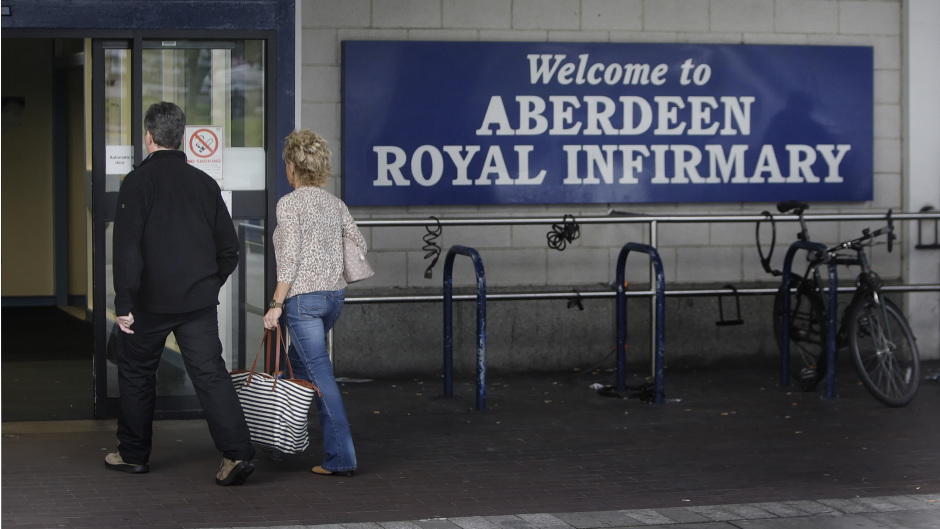 An angry staff member at the north-east's flagship hospital has criticised health chiefs after allegedly being made late for work by "rude and nasty" car park attendants.
The Aberdeenshire whistleblower, known only by the online alias, Tartan1971, had been travelling from their home in Kincardineshire to start their morning shift at Aberdeen Royal Infirmary.
A £50million building programme for a new multi-storey car park, backed by oil industry chief, Sir Ian Wood, is currently ongoing, but ironically putting additional pressure on parking spaces at the hospital.
The staff member said: "I was supposed to start my 9-hour shift at 0830, I got to the parking area for staff and the barrier.
"Men [had] put up a sign stating the car park was full. I asked where am I supposed to park and their response was rude and nasty.
"I then asked them to contact my department and inform them that I was going to be late as it requires me to relieve staff members on my start time.
"Again, he responded it wasn't his problem and that I should have came to work earlier.
"I was at the staff parking by 8.20am. I asked him again where can I park and yet again he laughed and said it wasn't his problem.
"At this point I got quite upset, firstly I am never late and the way I was spoken to."
The staff member has since contacted Alexander Burnett, Conservative MSP for Aberdeenshire West, about the issue.
Mr Burnett responded: "While we all welcome the construction of a new and much-needed car park at Aberdeen Royal Infirmary, it is clear that the work has caused serious problems.
"Staff and visitors alike are struggling to find space given the temporarily reduced provision, which can be incredibly frustrating.
"NHS Grampian should investigate these reports of parking attendants behaving in an unhelpful manner, which I'm sure is the last thing that management would want to hear."
In replying to the criticism, Linda Oldroyd, nurse consultant patient safety and experience at the health board, said: " We would not expect NHS staff to be rude to patients or to staff or to anyone else."