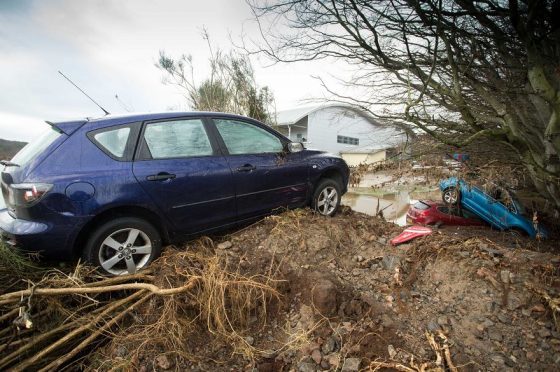 As residents across Aberdeen prepared to bring in 2016, scores of them were forced to flee their homes.
While much of the worst impact of Storm Frank was felt outside of the city, a number of homes and businesses were left severely damaged following the floods on December 30 last year.
Residents of Riverside Drive and Bridge of Dee Court sheltered housing complex were evacuated after the Dee burst its banks, while Holburn Street and Inchgarth Road were also closed to traffic.
A major search was also launched after a car was seen floating down the river, with emergency services fearing someone may have been trapped inside.
A lifeboat was sent to scour the Lower Dee area, with a police helicopter also scrambled to assist the search.
It was later discovered there was no one inside the car and that a number of vehicles had also landed in the river.
Norwood Hall Hotel was opened up as a refuge centre with council teams assisting anyone who had to take shelter there.
The Northern Hotel also offered rooms to anyone affected by the floods.
Five-a-side football complex Goals Aberdeen, on Great Southern Road, was badly hit, with all 10 pitches underwater.
At the height of the flooding, the water rose up above the goals' crossbars, although by late on Hogmanay it had drained so that some of the white posts could be seen poking out above the murky water.
While David Lloyd Aberdeen gym, in Garthdee, suffered major damage with water bursting into the car park.
After the water had drained away the following day, the wreckage of several customers' cars could be seen piled on top of one another.
The gym remained closed until April while £4million worth of repairs were carried out.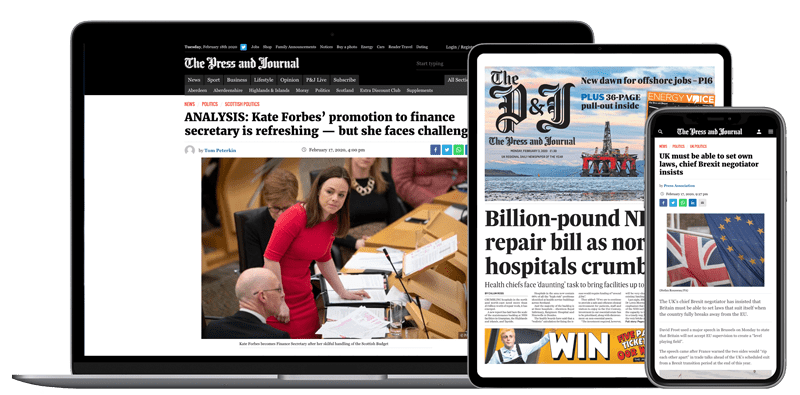 Help support quality local journalism … become a digital subscriber to The Press and Journal
For as little as £5.99 a month you can access all of our content, including Premium articles.
Subscribe