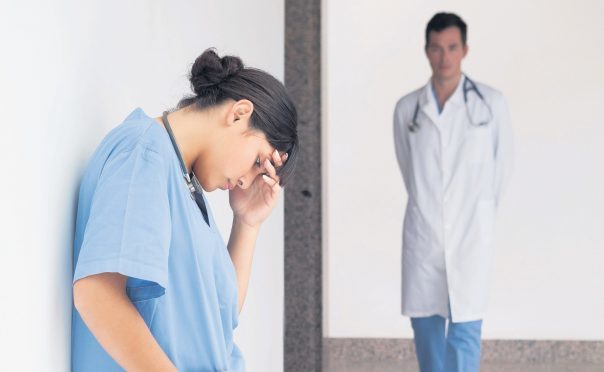 NHS Grampian nurses fear they are putting patient' safety at risk because they are being left "physically and mentally exhausted" working on understaffed wards.
One told the Press and Journal she spends her shifts worrying she is making mistakes because of the constant pressure she is under.
And another said only the love of her vocation was stopping her walking away from the health service to find another career.
The nurses claimed they were being left to "cope" with staff shortages by their bosses, being swamped by paperwork and having to endure verbal and physical abuse from frustrated patients.
They spoke out amid a growing crisis at Aberdeen Royal Infirmary, where 160 operations have been cancelled in the past two months.
A damning report on the north-east's flagship hospital also revealed patients were being put at "significant risk" because of staff shortages in the A&E department, and said there were not enough operating theatre nurses.
An NHS Grampian spokeswoman said the health board was involved in an ongoing recruitment process and insisted staff welfare was taken "extremely seriously".
She also said the nurses' experiences gave "cause for concern".
Ward nurse Jane – not her real name – said: "I spend my shift worrying that I've made a mistake – not because I'm not good at my job but because of what I'm up against.
"Dozens of nurses are quitting and take up agency work or leaving the profession altogether.
"When people leave they aren't being replaced and that's even more dangerous.
"I feel completely broken after every shift. I didn't become a nurse for this.
"I dread coming on to a nightshift because I know there won't be the staff available and there won't be enough doctors."
Her colleague Laura – also not her real name – added: "The morale is low.
"We are constantly texted to do extra shifts and overtime.
"The only thing stopping me from finding an alternative career is I love my job."
The health board spokeswoman said: "We do face particular challenges around recruitment and retention – the comparatively high cost of living, the availability of suitable and affordable accommodation and more lucrative opportunities in the private sector.
"However, we are actively recruiting to a whole range of posts across the organisation and firmly believe this is an attractive place to work and live."
Read the nurses' full story in your free YL magazine tomorrow.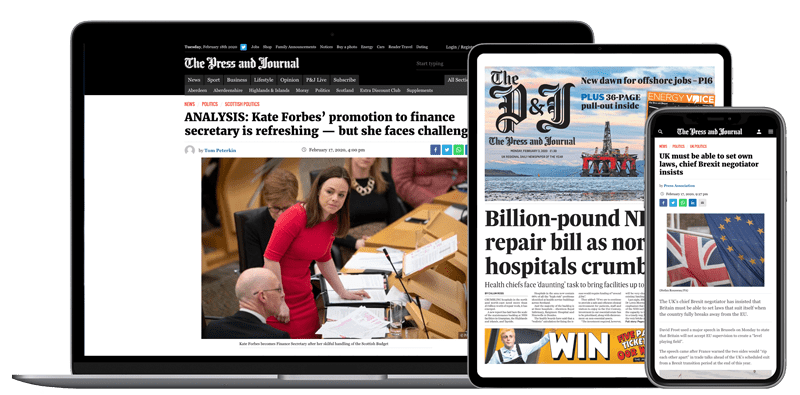 Help support quality local journalism … become a digital subscriber to The Press and Journal
For as little as £5.99 a month you can access all of our content, including Premium articles.
Subscribe