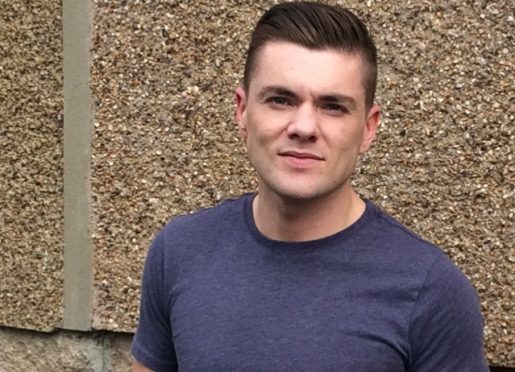 A marathon man, whose father died after suffering a heart attack at the wheel of his car two days before Christmas last year, is set to put his endurance to test for charity.
Joe McCormick, who went to university in Aberdeen and worked in the Granite City until recently, is taking on the challenge of five marathons in five days for five different charities.
His epic initiative, which will see him run 26.2 miles in Aberdeen, Stonehaven, Perth, Stirling and Glasgow and promises to test his stamina to the limit, was inspired by his father Peter, who suffered a heart attack while driving home from work and crashed his car.
Recruitment worker Mr McCormick spent eight years living in Aberdeen before he lost his job in the oil and gas industry and decided to return to his native Glasgow.
The 31-year-old is going to be raising money for the British Heart Foundation, Epilepsy Scotland, the Cystic Fibrosis Trust, Scottish Association of Mental Health and Cancer Research.
He explained why he had come up with such a gruelling proposition.
As he said: "I wanted to do him [his dad] proud and raise money for the British Heart Foundation. However, within months of his passing, we had a series of diagnosis, bad news, and endless bad luck relating to the causes of these charities. From that point, I couldn't decide what charity meant the most and I thought it would be best to fight for all five of them.
"The run will be starting in Aberdeen and finishing in Glasgow Green. The plan is to run 26.2 miles each day for five days. Aberdeen is the city that gave me a university education, my first proper job, and outstanding friends. Glasgow is where I was born and bred, it is my home, and where I have the most supportive and strong family that you could ever ask for.
"I feel it is time to do the charities and people proud who have been affected and show that these causes affect everyone, no matter what location."
Mr McCormick, who is hoping to see plenty of his old north-east pals out in force to support him as he commences his endeavours, will start his challenge in Aberdeen on August 7.
So far, he has amassed £1,600 in donations and is determined to increase that amount in the days ahead.
Given his commitment to commemorating his father's memory, one suspects this is one running total which will keep going up.
To lend a hand to Mr McCormick's fundraising bid, you can donate by visiting: uk.virginmoneygiving.com/JosephMcCormick1