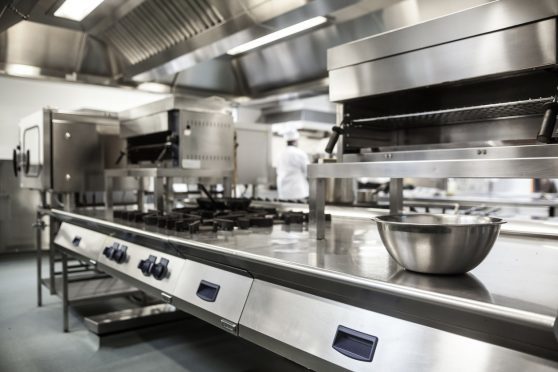 A kilogram of pork skin stored on a shed roof and a mysterious "lump of meat" in a newsagent's freezer are among the items north-east health officers have found during inspections this year.
Environmental health staff visit thousands of restaurants, hotels and other food-serving premises every year to ensure that businesses are not flouting hygiene rules.
Often inspectors can find items of food which are out of date, being stored incorrectly or have fallen outside of safe serving temperatures.
All of the businesses required to hand over any incriminating items this year did so voluntarily, and the details of these surrenders can now be revealed by the Press and Journal.
In each instance, the foodstuffs surrendered were destroyed or disposed of in order to prevent them from being eaten.
In February, officers discovered seven bags of prawn crackers stored in a toilet lobby in a Lossiemouth restaurant.
Approximately one kilogram of pork skin was found air-drying on a shed roof outside a takeaway in Keith that same month.
In October, an Aberdeenshire butcher's shop had to send 275kg of gammon steaks to landfill.
The same month, officers swooped on an Elgin service station, finding dozens of sandwiches, wraps and pies "not suitable for human consumption."
They also found an extensive list of out-of-date products at a Keith newsagent.
Among them were whole turkeys nearly two years past their use-by dates.
A 2.6kg "lump of meat," several items labelled only as "bag of meat" and 500g of sausages which the health inspector noted were "possibly pork" were also taken to be destroyed.
In previous years, finds by inspectors have included 561kg of chicken fillets from an Aberdeenshire takeaway and 207 tonnes of frozen fish which a company in Aberdeen had planned to illegally export to Russia.
Lorna Murray, head of enforcement delivery at Food Standards Scotland, said: "It's extremely important that people in Scotland can trust that the food they buy is safe and is what it says it is.
"Every food business has a responsibility to produce food that is safe and does not mislead consumers.
"Scottish local authority environmental health teams have a crucial role to play in enforcing food law at a local level.
"The work Food Standards Scotland does to support local authorities in using their regulatory powers, including giving advice and training, helps responsible food businesses to flourish and puts the interests of consumers first."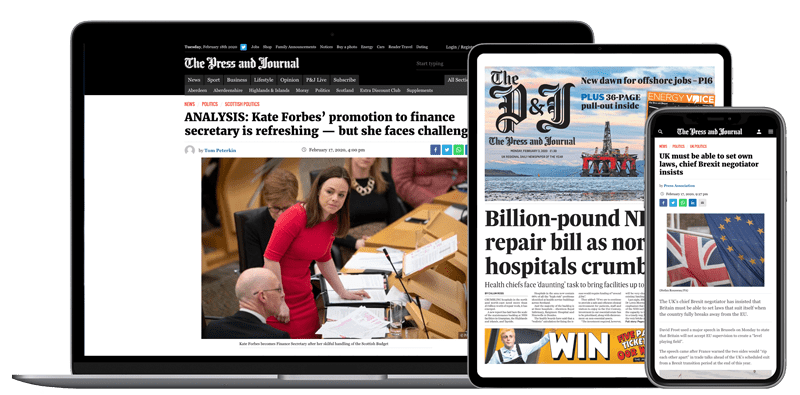 Help support quality local journalism … become a digital subscriber to The Press and Journal
For as little as £5.99 a month you can access all of our content, including Premium articles.
Subscribe