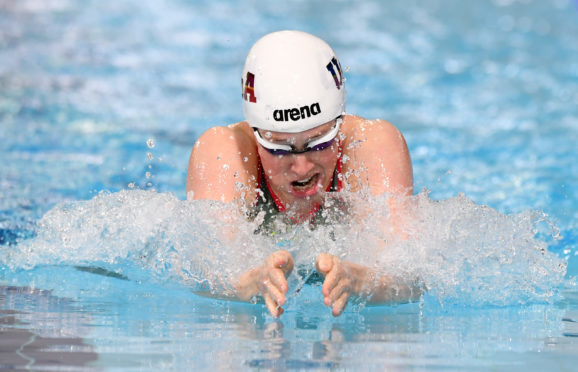 An Olympic swimmer is plotting a daring dunk in a helicopter simulator to raise money for bereaved parents in the north-east.
Inverurie-raised Hannah Miley will take on Survivex's helicopter escape training programme in September for stillbirth and neonatal death charity Sands.
The organisation is currently collecting donations to create a new bereavement suite in Aberdeen.
Miss Miley was inspired to take up the challenge by her dad Patrick, who was a helicopter pilot for 27 years.
She said: "I hugely admire all helicopter pilots – especially those who fly out to the oilrigs every day in all weather conditions.
"In their honour I would like to put myself through this training and to challenge myself to experience it first-hand."
The HUET training will involve a series of helicopter ditching scenarios with the level of difficulty stepped up each round.
A wave machine, gale-force winds and total blackouts will all be simulated to make the experience as realistic as possible.
But while the 28-year-old has been active in the pool since she was a toddler, and has racked up a series of world championship and Commonwealth medals, Miss Miley admits that the task ahead will not be easy.
"Ironically I have a huge fear of small spaces and water," she said.
"The sensation of feeling trapped and not being able to breathe will be a huge challenge for me to overcome."
Miss Miley's brothers, Alastair and Joseph, will join her for the challenge on September 1.
Dr Clea Harmer, Sands chief executive, said: "We'd like to wish Hannah and her brothers the very best of luck for their wonderful helicopter simulation fundraising challenge.
"The vital funds they are raising will help to provide a safe and comforting environment at Aberdeen Royal Infirmary for bereaved parents at a devastating time in their lives."
To support the efforts in aid of Sands, visit justgiving.com/fundraising/hannah-miley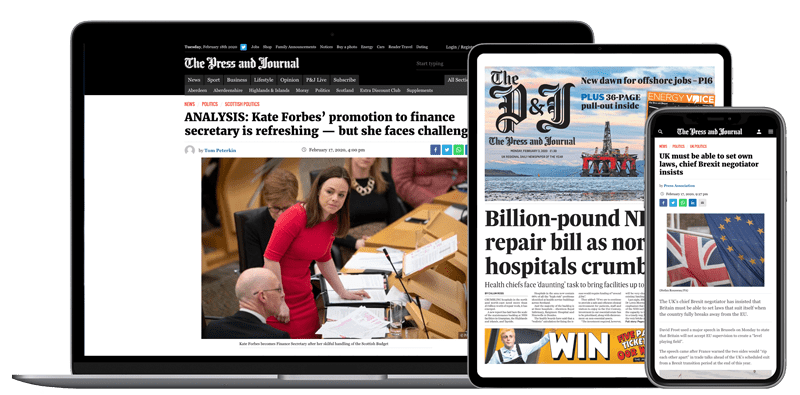 Help support quality local journalism … become a digital subscriber to The Press and Journal
For as little as £5.99 a month you can access all of our content, including Premium articles.
Subscribe