An Italian restaurant will continue serving food despite its front being boarded up after a van crashed through it.
Staff at Carmine's, which has become an institution on Union Terrace since opening 31 years ago, spent yesterday phoning regular diners to advise them that they would not let the incident in the early hours affect bookings.
The vehicle ploughed into the building at 2.30am and Jess Scarpellino, who runs the business with husband Carmine, was woken by police at 5am with the news that put a dampener on her birthday.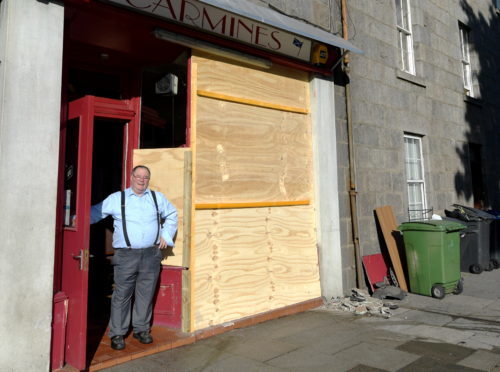 The couple are unsure of how long it will take for the front to be replaced, and expect that takings will be hit even though the establishment has been made safe.
Mrs Scarpellino said: "We had an engineer at the shop at 11.30am but are still unsure of how long it will be until the front is sorted.
"Tiles at the door have also been smashed, as well as the board beneath the window.
"We understand if customers don't want to eat inside a boarded up restaurant but we are happy to serve those who do come in."
Mrs Scarpellino explained that the accident occurred during a tough few years for the eatery, but vowed to overcome the setback.
She added: "The oil downturn has had a substantial impact on our takings, as has Denburn House no longer being used as offices, the closure of the nearby TSB building and Woolmanhill Hospital.
"But our regular customers are like family to us and it's still business as usual despite everything."
Two men, both aged 32, were arrested and charged with "various road traffic offences" yesterday in relation to the crash.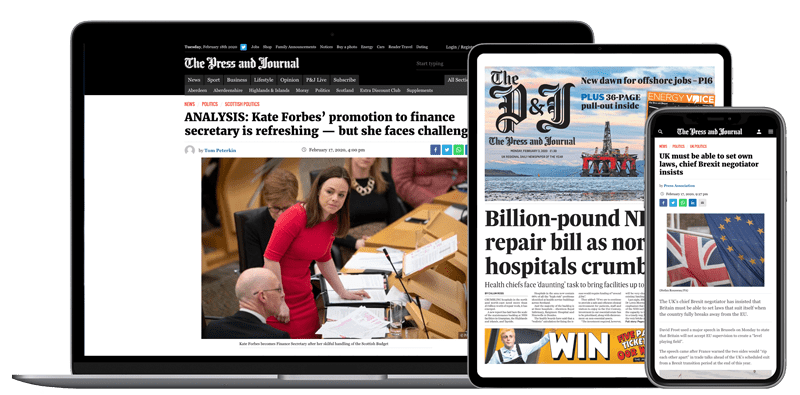 Help support quality local journalism … become a digital subscriber to The Press and Journal
For as little as £5.99 a month you can access all of our content, including Premium articles.
Subscribe