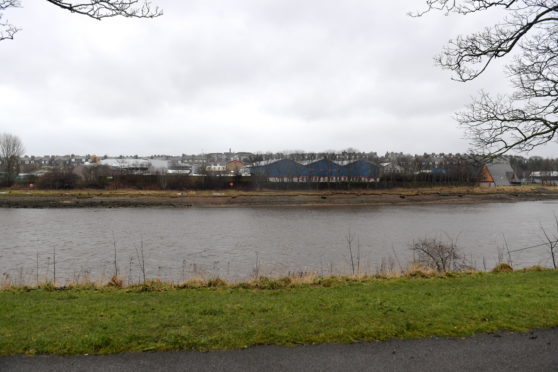 Developers behind a proposed housing scheme in Aberdeen have dropped plans to pave over a popular playpark following a backlash from locals.
Earlier this year, Aberdeen Harbour Board announced its intention to build a block of 256 flats, along with a shop and other amenities, along the banks of the River Dee at South Esplanade West.
The proposed investment was lauded as the "first phase of a new riverside district".
But it was met with resistance, as locals reacted angrily to plans to demolish the playground beside Aberdeen Boat Club and build a new one further west.
Architect and agent Norr has now confirmed the plans are ready to be lodged with the council, but head of planning Daniel Harrington revealed some changes have been made following local consultation events.
Mr Harrington told Torry Community Council this week: "We had some comments that relocating the playpark was not the right thing to do.
"People said it is in a better location for the community than our proposed replacement would have been, as it is also a useful space for boat clubs, and it has value in its history.
"We have now taken away that block of development from the playpark, so that would stay as it is."
The complex of two-bedroom flats will stretch from Victoria Bridge to the playground.
There will be a riverside path running the length of the site, and the cafe next to the bridge will be flattened as part of the scheme.
The planning boss also confirmed plans to create a shop on a ground floor space.
In May, the local authority questioned whether studies had been performed to determine the impact of the development on bats and otters thought to inhabit the area.
But Mr Harrington has now confirmed that those surveys have taken place and that no evidence of either animal living in the affected strip of land.
He said: "We have been doing surveys for bats and otters during the summer and nothing has been discovered on the site, there is no issue there."