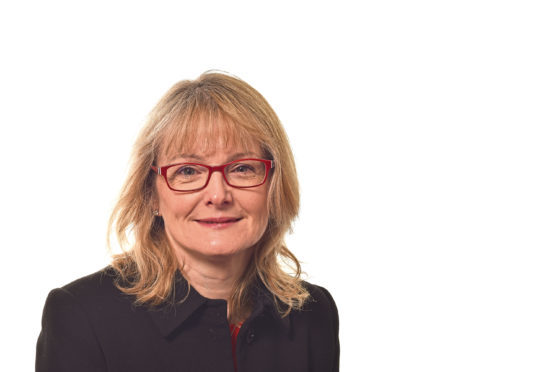 NHS Grampian is calling for prison food to be made healthier as part of wide-ranging proposals aimed at reducing crime rates by improving the physical wellbeing of offenders.
The health board has published a detailed report outlining the links between poor health and crime in the region, and suggesting ways to tackle the problem.
It is believed health woes can contribute towards offending and that making strides in improving people's physical fitness will make them less likely to commit crimes.
Among the ideas detailed in the 27-page document is the theory that healthier prison food could play a role in addressing the problem.
NHS Grampian's director of public health, Susan Webb, said: "Being overweight or obese is common in the north-east.
"The diets of people in custodial justice settings such as prison or police custody are often unhealthy, with either under or over-provision of calories containing excessive levels of salt.
"As people can purchase snacks and food items, creation of healthy food retail environments and limiting the amount of highly processed, calorie-dense food available could be a helpful measure in these settings."
About one in five people convicted of a crime are incarcerated, while the majority receive fines or community sentences.
The NHS Grampian document addresses not only those in prison or people convicted of a crime, but the relatives of criminals and victims of crime.
Papers which will be discussed during an NHS Grampian board meeting this morning state that criminals "experience significant health inequalities with higher rates of premature mortality".
Mrs Webb believes that building a "shared understanding" across various public bodies will help to overcome the "complexities" of the problem.
She added: "The primary purpose of this report is to raise awareness about the needs and inequalities which exist."
Mrs Webb highlights the prevalence of sexually transmitted infections, dental problems and alcoholism among people involved in crime.
But she praised work at HMP Grampian which has achieved "impressive quit rates" among smokers.
Next year, NHS Grampian's public health team will carry out an assessment aimed at improving the health and wellbeing of people being held in police custody.
Mrs Webb believes that a strategy needs to be devised by health professionals, the council and the police.