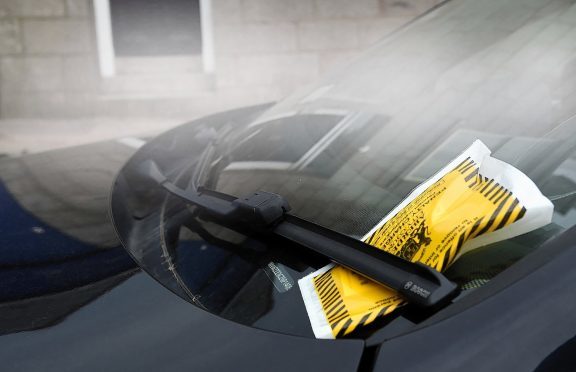 A new list has revealed the ten streets that have helped Aberdeen council bosses rake-in half-a-million pounds in fines in little more than two years.
Parking in illegal zones around the city has seen enforcement action taken against 15,928 drivers since 2016.
Wardens have been kept especially busy on Cornhill Road, on which 3,073 motorists were caught out between 2016 and 2018.
That amounted to £88, 486.92 in fines – making up nearly 20% of the total £476, 974.63 in penalties.
The same figures, obtained by the Press and Journal through Freedom of Information legislation, show that Stirling Street brought in £47, 828.16 and Little Belmont Street a further £43,798.
Marischal Street, Bon Accord Square and Schoolhill also saw some of the highest number of fines issued.
Money from car parking fines goes into road management and transport projects, such as filling potholes and updating road markings.
On behalf of the council, Transport Scotland said: "Local authorities that obtain a surplus from the regime are required under the Road Traffic Regulation Act 1984 to only use the surplus for certain transport-related purposes or for road improvement projects in the local authority area."
Both police and council officers have made an effort to clamp down on illegal parking and enforcement, prominent patrols and education have led to a slow reduction in the number of fines.
In 2016, there were 5,732 parking fines, compared to 4,231 between January and November of 2018.
Officers and community wardens from Aberdeen City Council carried out patrols over the week leading up to Christmas, with 16 fines handed out.
Focusing on the Palmerston Road area of Aberdeen, the patrols also handed out a fixed penalty notice and 34 warnings for parking on zig-zag markings.
A police spokesman said: "Detection and prevention of road traffic offences is a priority for local community policing teams across Aberdeen.
"High-visibility targeted operations like this, working in partnership with community wardens, send out a clear message to motorists that inappropriate driving behavior will not be tolerated."