Residents still unable to return home as investigations into Aberdeen flat fire continue
Residents evacuated from a block of flats in Aberdeen following a serious fire have been left with little idea of when they will be able to return home.
Police and fire experts are investigating whether the blaze on Mastrick Road was started deliberately.
The flames could have spread along the roof and affected all 12 properties within were it not for the speedy response of dozens of firefighters who were called to the building on Wednesday morning.
Nonetheless, the roof did suffer damage.
Occupants were evacuated as efforts to quell the blaze began and they had to find alternative accommodation on Wednesday night as the block remained sealed-off.
The local authority set up a "rest centre" in a nearby community centre and found suitable places to stay for those unable to find their own.
An Aberdeen City Council spokeswoman yesterday said that the affected parties would only be able to return if a structural engineer finds the building safe to inhabit.
She said: "The fire was in a low-rise building, which is a mixture of council and privately-owned flats.
"We offered support to residents by creating a rest centre in a nearby community centre and offered temporary accommodation and further support as required.
"We have a structural engineer on standby to assess the extent of damage once fire and police colleagues have finished their investigations."
Crews had to break down a door to rescue a dog which had been clawing to get out as it struggled to breathe during the incident, which sent huge plumes of smoke billowing across the city.
Yesterday a spokeswoman for the police confirmed that inquiries into the fire were at an early stage.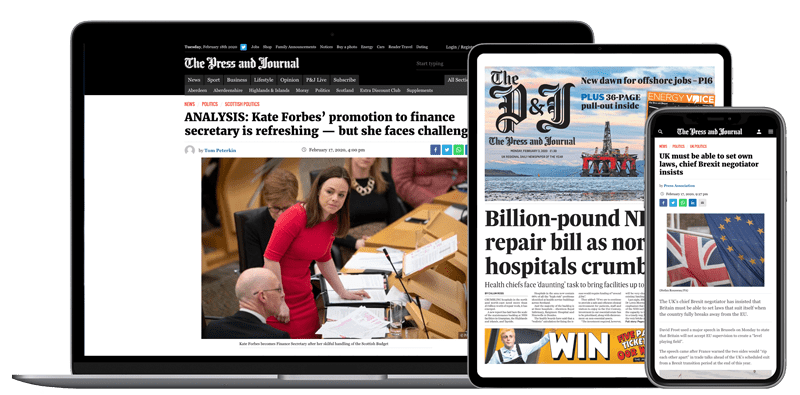 Help support quality local journalism … become a digital subscriber to The Press and Journal
For as little as £5.99 a month you can access all of our content, including Premium articles.
Subscribe