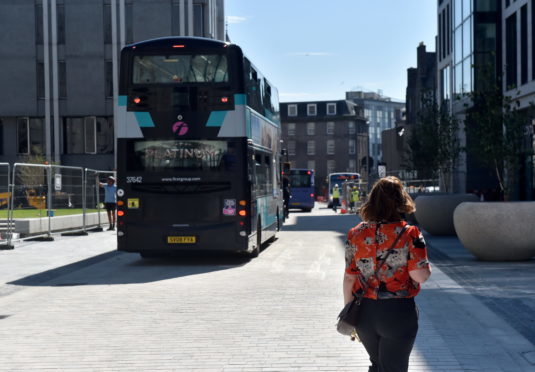 Campaigners have welcomed a council review which recommends that a potentially "life-saving" new pedestrian crossing be created in Aberdeen city centre.
Local authority officers have investigated how pedestrians and motorists have managed to co-exist on Broad Street since it became partially-pedestrianised last summer following a £3.2 million revamp.
The probe backed concerns which the city's blind residents have repeatedly flagged about their welfare on the junction between Uppperkirkgate and Gallowgate.
They have argued that the lack of kerbs makes it difficult for them and their canine assistants to tell where the pavement ends and the road begins.
Council officers carried out their own experiments and found that guide dogs became "distressed" at the spot and put their owners "at risk".
In a report which will go before elected members on Thursday, officers have now called for the council to install a signalised crossing there.
Former chairwoman of the local branch of the Guide Dogs charity, Mary Rasmussen, last night said she was "over the moon" about the report.
She said: "The recommendation to build a pedestrian crossing could save lives.
"And this doesn't just affect blind people – so many people at the junction struggle with crossing safely."
Wheelchair-users and people with dementia, autism and anxiety have also expressed concerns about the area.
Senior project officer for Aberdeen City Council, Tara Gavan, authored the report.
She said: "The area caused confusion and distress to the guide dog as they were unsure where to go during site visits.
"The lack of kerbs and the lack of controlled crossings means that they might be unable to differentiate between road and pavement.
"This puts the visually-impaired person at risk."
The authority has stressed that it followed "best practice and government guidelines" when devising the layout and Ms Gavan concluded that the new Broad Street design was "correct at the time".
But said the concerns since raised should be sufficient to force a change.
Council officers found through a public survey that drivers at the junction were left "confused by the informal roundel".
And 52% of people surveyed as part of the investigation said they did not think the revised layout had improved access.
The report was published days after visually impaired residents joined councillors for a "blind walk" across the street, wearing special glasses that simulated sight conditions.
Mrs Rasmussen acknowledged that the recommendation was still a "first step", with other means of improving safety still available – such as removing buses from the thoroughfare.
Councillors have also been advised to install granite bollards at each entrance onto Broad Street to stop buses mounting the pavement.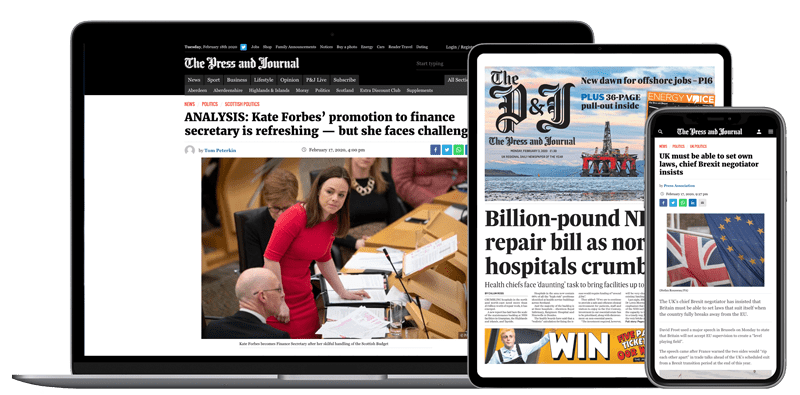 Help support quality local journalism … become a digital subscriber to The Press and Journal
For as little as £5.99 a month you can access all of our content, including Premium articles.
Subscribe