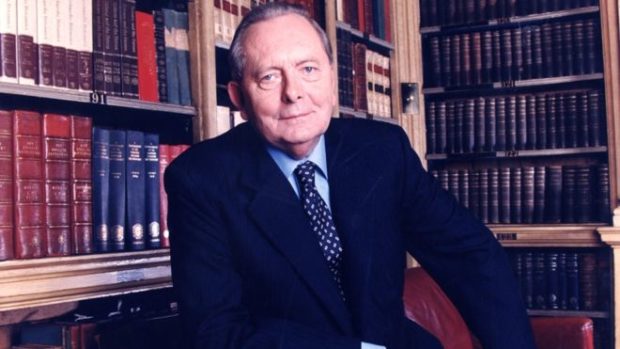 Tributes have been paid to "political interviewer extraordinaire" Brian Walden, who has died at the age of 86.
The TV presenter was known for his incisive questioning of politicians, in particular former Prime Minister Margaret Thatcher.
Born in West Bromwich in 1932, his foray into current affairs began in Oxford.
After winning a scholarship to study at Queens' College, he was elected president of the Oxford Union, thus beginning a political career.
At the 1964 general election, he was elected MP for the now abolished parliamentary constituency Birmingham All Saints.
He then went on to represent Birmingham Ladywood on behalf of Labour.
Walden campaigned for the liberalisation of cannabis and gambling laws; and was even nicknamed by some as "the bookies' MP" when he was revealed to be receiving more from the National Association of Bookmakers than his parliamentary salary.
In 1977, he became a full-time journalist and broadcaster, and quickly developped a reputation as a "robust" interviewer, tackling the biggest name in politics on ITV's current affairs programme Weekend World.
Mrs Thatcher gave him her first television interview as Prime Minister – a meeting which had to wait for a technician's strike to end.
His tackling of current affairs was so respected that he won many awards for broadcasting including the BAFTA Richard Dimbleby Award for television in 1986, and in 1991 was named ITV personality of the year.
His death, connected to complications with emphysema, was announced this week.
Nick Robinson, presenter on the BBC's Today programme, said on Twitter: "He was quite simply the best.
"Brian Walden – political interviewer extraordinaire – showed us all how it should be done."
Times columnist David Aaronovitch added: "One of the great privileges of my life in journalism was working with Brian Walden.
"On screen he was forensic and brilliant, off screen he was wise and hilarious.
"They don't make many like him."