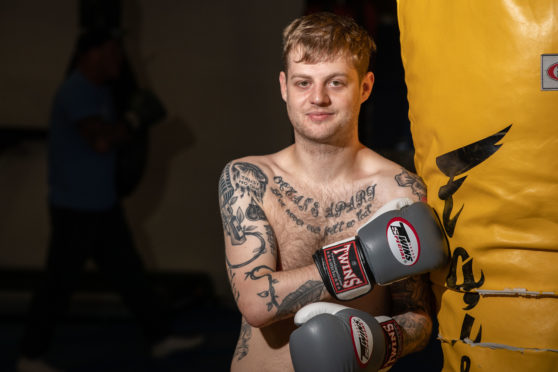 If anybody ever doubted that physical exercise can help tackle mental health issues, they should spend time with Nathan Brown.
It wasn't so long ago that the 27-year-old arrived in Aberdeen to study sound production and realised he felt like he had the weight of the world on his shoulders.
He decided to give Thai boxing a go to relieve some of his anxiety, and is now a firm believer that taking part in sport and channelling emotions that way can help.
He said: "I got into this after competing in a charity boxing event and then progressing into Muay Thai.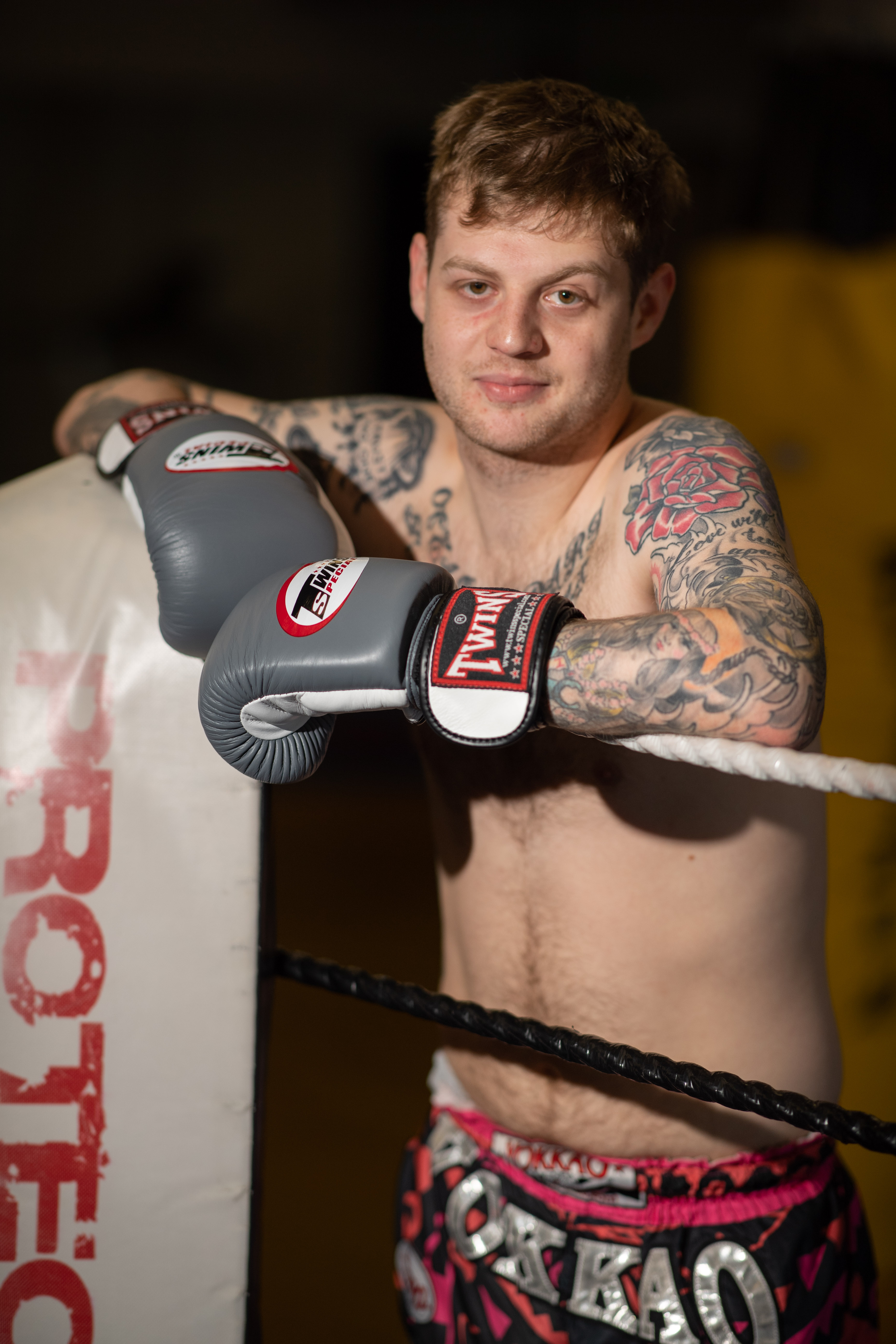 "In terms of mental health, it has has had a huge impact and although I find excercise and sport in general can be hugely beneficial, I have found that the intensity and visceral nature of Muay Thai – as well as it being quite a spiritual sport – has made it far superior to other forms of exercise in how it helps me mentally.
"I've also met some of the most incredible and empathetic people through Thai boxing which has helped too."
Mr Brown is just back from two weeks in Bangkok where he was training, and said it was an "incredible experience".
He has also amassed a huge following for his regular podcast Mood Swings, in which he has interviewed the likes of former Aberdeen FC captain Russell Anderson and SAS: Who Dares Wins competitor Louise McCullough.
"The podcast came from an article I had written in a blog post a few years prior to the 'Mood Swings' project starting," he said.
---
>> Keep up to date with the latest news with The P&J newsletter
---
"I wrote one evening quite frankly about my own mental health and shared it on social media and was quite shocked by the response.
"I parked it for a couple of years, but found myself wanting to address the issues again as I felt there had been some significant changes in my mental health and I was suffering quite badly with severe anxiety, different to what I had experienced before.
"So I started to write an 'anxiety diary' every day called 'Mood Swings' and the response was staggering. I soon gathered a decent following and was able to have T-shirts printed and sold with the profits all going to Anxiety UK.
"From there, I knew I wanted to continue the project in some shape, but branch out from blogs. I was listening to a lot of podcasts at the time and was fairly competent with audio engineering, so it seemed doable and I decided to give it a go.
"The intention of the podcast was always to try and highlight how anyone can have trouble with their mental health, in all sorts of ways and in varying degrees.
"I've tried to gather as many different and diverse stories and experiences as possible from people who have perhaps just had a rough patch in their lives or faced some particularly difficult obstacles to those have suffered severe mental illness.
"I have always just wanted to highlight how every story is valid and show how many different experiences there are out there in the hope that someone listening relates to something in each episode.
"I know personally that just hearing that someone has felt something you have had difficulty with can be hugely liberating and alleviate some of the pain of that issue."
No quick fix
Gym owner Stacey Cruickshank is convinced about the positive impact of sport and exercise in tackling mental health issues.
She told the Press and Journal there was no quick fix in dealing with these issues, but can relate with her own experiences.
Ms Cruickshank, who runs the Results Gym in Aberdeen, said: "I have been personal training for more than 10 years and have worked with numerous clients who suffer from depression, anxiety and chronic stress.
"There is no doubt that exercise really is the best prescription for improving our mental health.
"To watch a client who is suffering from depression, transform their mental wellbeing into a much more positive place due to exercising really is amazing and I'm so pleased I can help those people who are suffering.
"When we exercise, the levels of chemicals in our brain such as serotonin, stress hormones and endorphins change. As a result, we sleep better, we have more energy, and we have an outlet for any frustrations.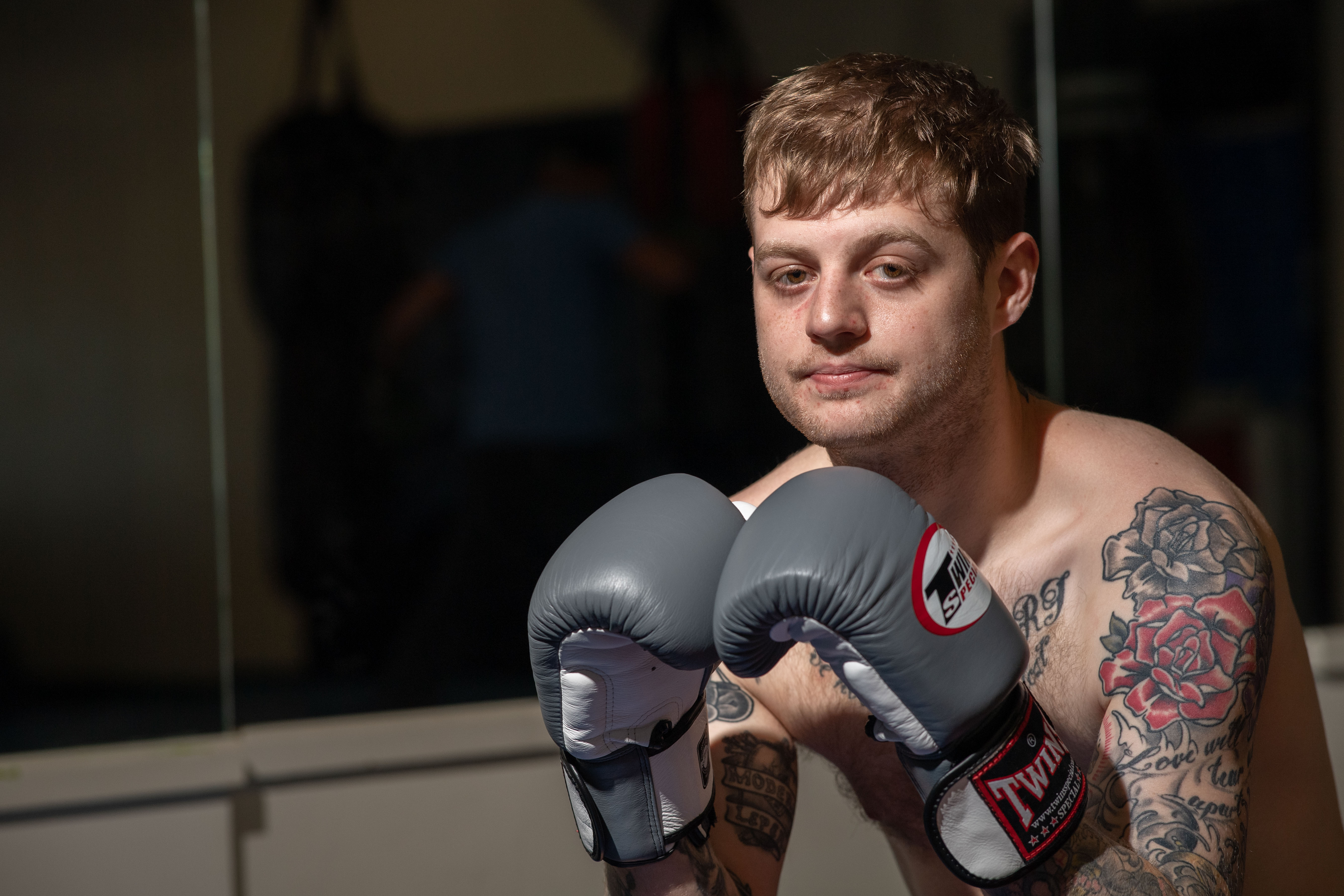 "I feel it is so important that exercise is one of the first forms of treatment for mental health before any medication or therapy, if the person is able to.
"I can understand that, for a lot of people, being in a gym environment is extremely daunting, but even going out for a walk can do wonders for the mind.
"Mental health affects both men and women, but I have personally found that women are generally a lot more open about discussing how they feel."
One of Ms Cruickshank's clients spoke about the benefits of physical exercise.
She said: "All my adult life, I have struggled with my mental health. I started exercising with Stacey six months ago and I have only just learned how my body operates, and how my mental health goes hand in hand with that.
"Deciding to exercise on a regular basis is the best decision I have ever made and my mental health is the best it has ever been."