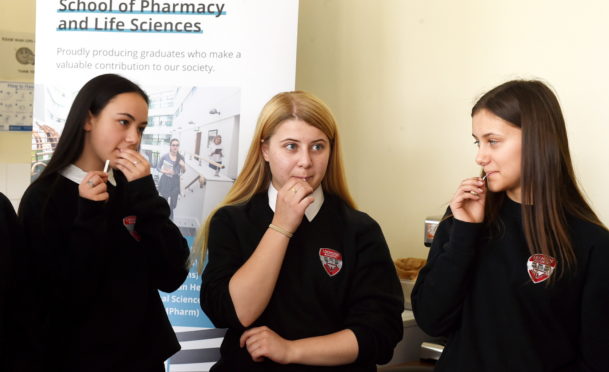 The lid was lifted on the secret "engine room" of Aberdeen Royal Infirmary as youngsters were given the chance to get some hands-on laboratory experience.
Getting tours behind the scenes, senior school pupils, college students and NHS Grampian staff saw how blood tests are analysed, took part in experiments and spoke to experts about their jobs in biochemical science.
More than 150 million samples are handled by labs across the UK each year, with the results contributing to about 70% of all clinical diagnoses.
Yesterday's event was organised by the health board and Robert Gordon University (RGU) as part of the third annual Biomedical Science Day.
The event is designed to tell more people about the sector, which can often be overlooked by people considering their future career.
The hospital was one of four UK locations taking part alongside others in England, Wales and Northern Ireland.
Deputy chief executive of the Institute of Biomedical Sciences, Sarah May, said: "Events like this are important for the next generation, but it's just as important for everybody.
"Every single person alive in the UK today has used the services of biomedical scientists – from babies to blood tests and various interventions along the way – and most people have no idea what they do.
"Days like this excite and inform our upcoming workforce, and it's amazing to see them learning about a challenging and rewarding career."
Rebecca Wright, senior pharmacy and life sciences lecturer at RGU, said: "It was really great to see the pupils from local schools explore this often hidden profession.
"It gave them a broad insight into the role of a biomedical scientist, and a chance to consider it as a career path they can pursue with help from our academic staff."
Paul Drew, senior chief biomedical scientist at NHS Grampian, said: "It was a pleasure to welcome school pupils to Aberdeen Royal Infirmary and give them a glimpse of the exciting world we work in.
"Our team provide vital, though usually unseen, support to clinical teams. Our expertise ensures they can determine the right course of treatment for patients.
"A career in biomedical science is tremendously rewarding and I hope to see some of the pupils we met today returning to our labs as qualified professionals in a few years' time."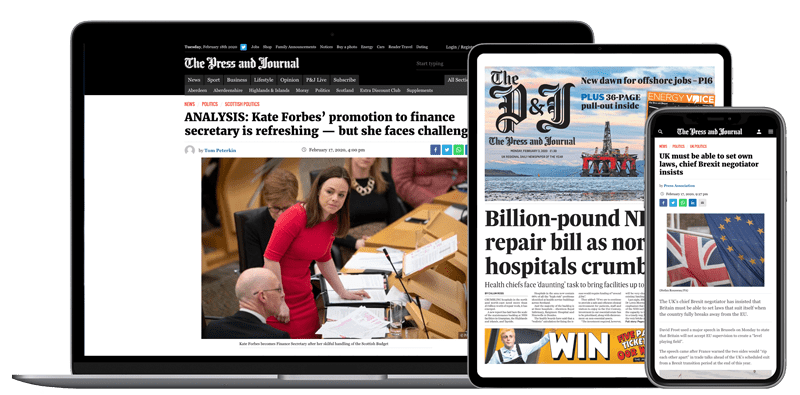 Help support quality local journalism … become a digital subscriber to The Press and Journal
For as little as £5.99 a month you can access all of our content, including Premium articles.
Subscribe