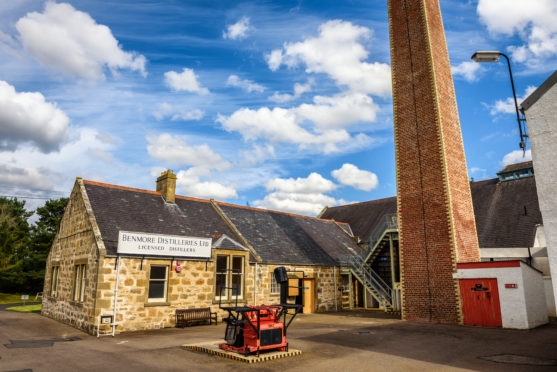 Moray boasted the highest temperatures in Scotland yesterday as the north and north-east baked in summer sun.
Kinloss in Moray was the warmest place in the country as the mercury soared to 27.6 degrees Celsius.
It was closely followed by Fyvie in Aberdeenshire, which was treated to a scorching 27.3 degrees.
Beaches and parks across the region were packed with sun worshippers as the summer heat continued.
Other hot spots in the north included Cassley in Sutherland which enjoyed highs of 27 degree and Stornoway where highs of 18.5 degrees were recorded.
The temperatures were, however, still some way off the UK high of 33.6 degrees recorded at Heathrow.
Forecasters predict record-breaking July temperatures of up to 37 degrees before the end of the week.
There have been renewed warnings about the heat, with people urged to stay hydrated, find shade and take protection against the sun.
Charities have also warned against leaving infants, young children or animals in vehicles – even for a few minutes.
But forecasters said the sun will briefly give way to thunderclouds this morning, with lightning storms right through the rush hour in the north and north-east of Scotland.
The area experienced similar conditions last week, resulting in flash flooding and thunderstorms.
Met Office forecaster Luke Miall said: "The greatest risk in Scotland will be in the early morning and the thunder and lightning should clear through the morning.
"It might not be quite as hot as it was on Monday, but it should still reach around 27 degrees Celsius in the far north-eastern corner of the country."
A yellow weather warning from the Met Office for thunderstorms came into force for much of the UK mainland at 6pm last night.
It was expected to remain in force until 9am.
This prompted the Scottish Environment Protection Agency (SEPA) to issue a flood alert for the whole country.
Low-lying areas were most likely to be affected, flooding properties and potentially affecting roads and transport links, forecasters said.
But Mr Miall said the storms would not bring an end to the sweltering weather.
The meteorologist added: "Thursday should be the peak of this hot spell and we could expect highs of 30 degrees in the central belt.
"In the north, the Moray coastline will probably be the warmest again.
"We might have temperatures of 28 or 29 degrees around Lossiemouth, while it will be in the low-mid twenties elsewhere."