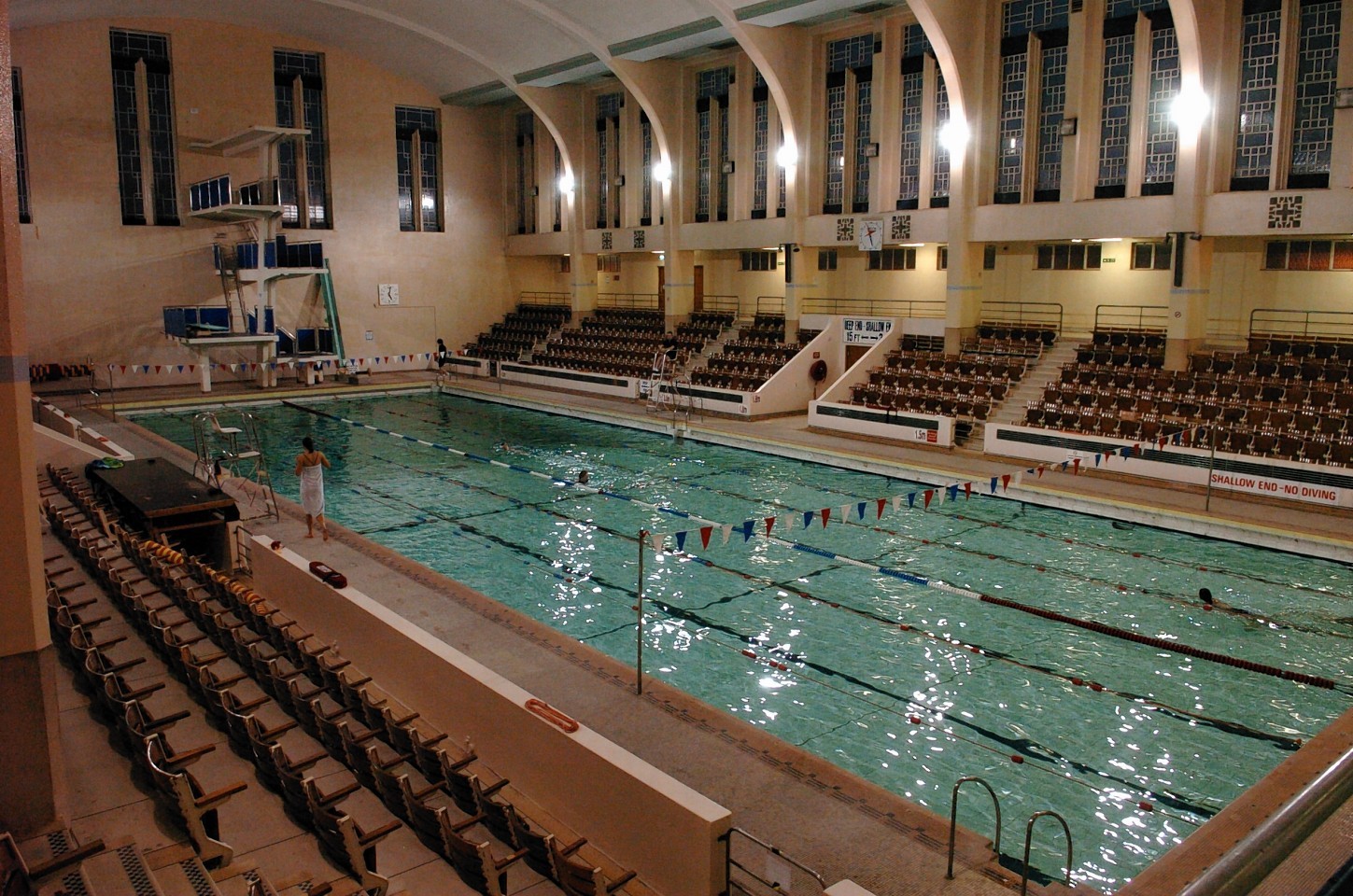 The community group working to revive a beloved, long-abandoned Aberdeen swimming baths has issued an urgent appeal for trustees to help drive forward its ambitions.
Bon Accord Heritage has been battling for years to reopen the art deco, B-listed Bon Accord Baths on Justice Mill Lane.
It has been suggested that it could be returned to use as a modern gym, a spa, a tea room or even an ice bar – where patrons would pay to wrap up in cosy clothes and enjoy drinks in a room made mostly from solid blocks of ice.
The organisation has now placed an advert online asking for people with the "ethos, passion and drive to support our ambitious and innovative plans" to register an interest in becoming a Bon Accord Heritage trustee.
Stephen Cooper, an exisiting trustee, said the group was ready to progress its plans having completed an "extensive" feasibility study on ways to restore the landmark city centre venue.
He said: "We have eight trustees who meet regularly as a board, and with Aberdeen City Council, following the agreement to allow us to explore the possibility of restoring the baths.
"This is a major project which, if successful, would have a huge impact on the city centre and local community, as well as safeguarding the future of an architecturally significant listed building.
"The idea remains to preserve and restore the historic pool hall whilst providing complementary services and community resources from the previously under-utilised and expansive front part of the building.
"Earlier this year, we completed an extensive public consultation and early feasibility study to identify possible uses for space within the building.
"We've recently received the final report and this is very positive overall. We are hoping to share this after presenting it to councillors in the near future."
The renovation is expected to take "several years".
The city centre facility was closed during a round of council cuts in 2008 by the previous administration – although the building is still owned by the local authority.
Since then, the historic building has been targeted by vandals.
Last July, children broke in and filmed themselves stood atop 40ft diving boards for an online video.
Anyone interested in joining the board can email a CV to info@bonaccordbaths.org.uk by August 29.
They should be available for a minimum of four board and council meetings a year, and additional board meetings as required.