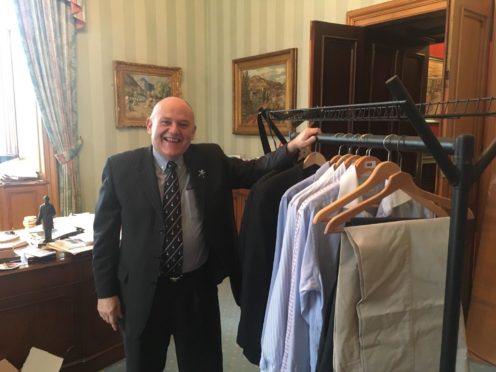 A senior Aberdeen politician has said he is "thankful" but "surprised" after kind-hearted city residents began leaving donations of clothes for him.
Lord Provost Barney Crockett told the Press and Journal this month he claims nothing from his clothing allowance, and instead buys all his own outfits online or in charity shops – branding himself a "typical north-east man".
He was speaking following revelations that Glasgow Provost Eva Bolander bought 23 pairs of shoes, five coats and a Kate Moss designer hat as part of an £8,000 spending spree she billed to the taxpayer.
She has since apologised following a national furore.
But last night, Mr Crockett said he has been inundated with donations since the revelations about his frugality more than a fortnight ago.
Jackets, shirts, trousers and ties have all been left anonymously for him.
He said: "I'm very thankful for all these clothes although I must admit I am surprised by the generosity.
"I just arrive at work and they have been left in the townhouse for me.
"I think the story must have touched a chord with some people who have now began donating.
"Not only is it very generous, but reusing clothes is also very environmentally friendly as it means that new fabric does not need to be created.
"You always have to look presentable in the role so I am touched people have been donating their clothes"
He added that he would donate many of the items to charity.
There is a civic allowance in place for clothing, but a council spokeswoman has confirmed Mr Crockett has not claimed on it.
He does, however, consistently claim the most of all 45 Aberdeen councillors, with his expenses amounting to £26,045 in the last financial year – mostly related to foreign travel and food as he represents the city around the world.
In July he came under further fire as it emerged a new BMW seven series would be leased for use as his civic car.
However he has insisted he tries to remain frugal and won't claim cash for clothes.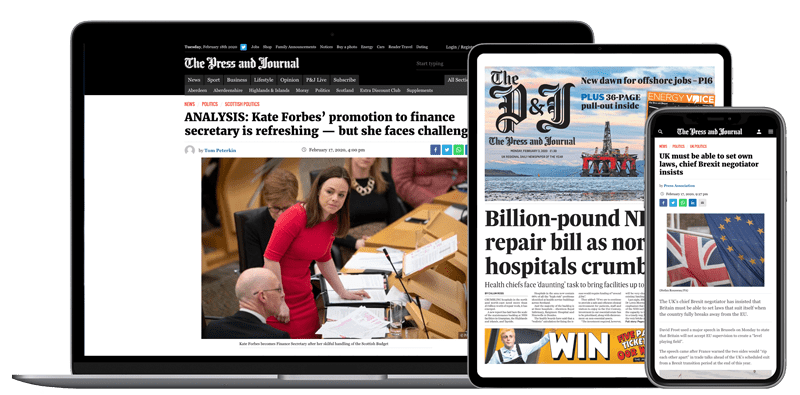 Help support quality local journalism … become a digital subscriber to The Press and Journal
For as little as £5.99 a month you can access all of our content, including Premium articles.
Subscribe