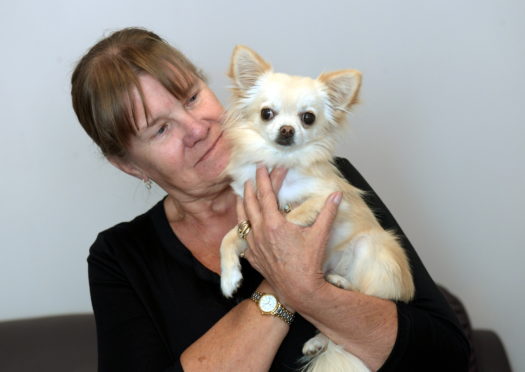 A north-east dog owner is warning others to be vigilant after her Chihuahua was snatched by a bird of prey.
Sheila Gillanders rushed her beloved pet Emma to the vet after she was attacked in her Stoneywood back garden yesterday.
The young pup, who turned one-year-old in June, was left with bruises where the large bird had attempted to sink its talons in.
But she was given painkillers and is expected to make a full recovery.
Mrs Gillanders said: "The bird came down and grabbed the Chihuahua, but my husband managed to lift the bird off and rescue Emma.
"We got her checked out at the vet and she's fine, but it was very scary."
Mrs Gillanders spotted the bird was wearing a bell and had a leather strap dangling from its leg – suggesting it might have slipped its owner or been let loose in the area.
"We see birds like this quite often," she said.
"This one obviously had an owner but there are wild birds of prey too.
"Emma's never out on her own so this was quite a surprise."
Teacup Chihuahuas are the smallest of their breed, often only 6ins tall and weighing less than 6lbs.
Keith Marley from the New Arc rescue centre said: "There are a number of large birds of prey kept by falconers which could be quite capable of attacking a small dog.
"The commonest large bird of prey kept by falconers and enthusiasts is the Eagle Owl, which is not native to this country but is quite capable attacking and even possibly carrying off a chihuahua.
"I am glad to hear the wee dog is OK."
A local bird handler, who did not want to be named, said reports of attacks in similar circumstances become increasingly common over the winter months.
It is thought many see the tiny animals and mistake them for their usual prey.
"At this time of year the birds are starting to get hungry," the handler said.
Earlier this year authorities were made aware of an unknown bird of prey swooping on unsuspecting victims in Dyce and Newmachar.
Scottish SPCA Chief Inspector Alison Simpson said: "We are glad that Emma wasn't hurt too badly in this instance.
"Incidents such as this are extremely rare, but we would ask animal owners to be vigilant when large birds are in the area."
Those with concerns can contact the charity's animal helpline on 03000 999 999.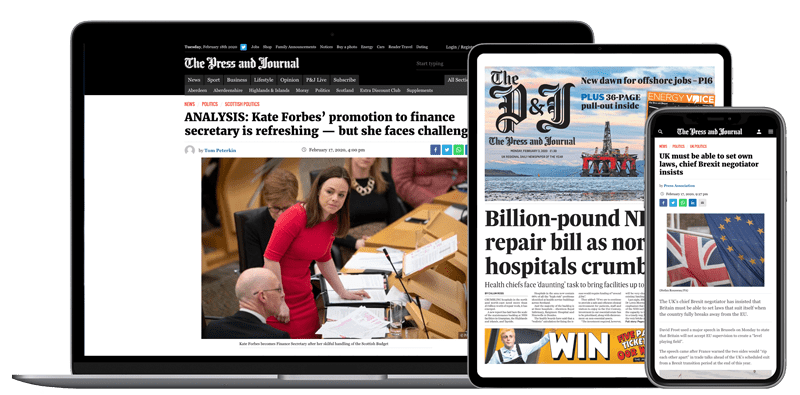 Help support quality local journalism … become a digital subscriber to The Press and Journal
For as little as £5.99 a month you can access all of our content, including Premium articles.
Subscribe