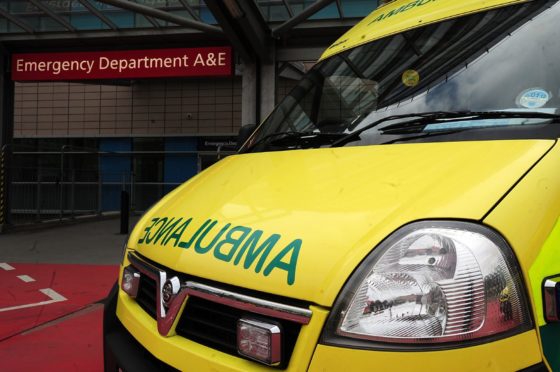 Scotland's leading paramedic will help run a new undergraduate course aimed at boosting numbers working in the north and north-east.
The new BSc paramedic practice course will be delivered for the first time from September at Robert Gordon University (RGU).
Lead paramedic consultant for the Scottish Ambulance Service, Paul Gowens, has been appointed a visiting professor at the university.
He is tasked with supporting delivery of the course, as well as providing "masterclasses" for students.
It is hoped the new course, which will also be offered to students in the Highlands and Islands, will bolster the number of paramedics working in the north and north-east.
From September 2021, all new students will need to undertake a degree-level programme to become a paramedic.
Training is currently provided at the Scottish Ambulance Academy at Glasgow Caledonian University.
Professor Ian Murray, head of the school of nursing and midwifery at RGU, said: "To have Scotland's leading paramedic as part of our team is one of many steps we are taking to provide a curriculum that's fit for purpose and the future.
"Paul's contribution will help us take strides toward becoming the leading university in Scotland for paramedic practice."
Mr Gowens said: "I think it's a great honour for any professional to be given responsibility for how education and training will be delivered, and to develop research and new knowledge in that field."