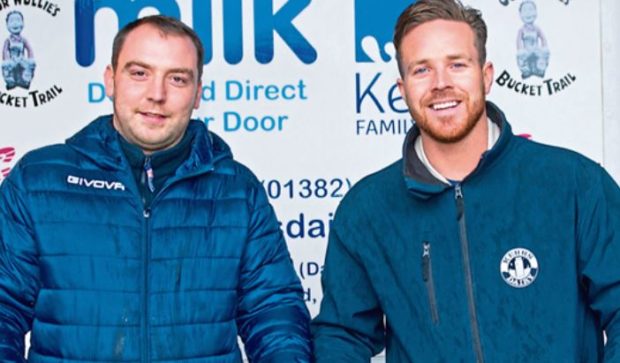 A dairy firm which has experienced a massive rise in business from delivering glass milk bottles is hoping to create a new base in Aberdeen.
Workers from Kerr's Family Dairy regularly travel from Dundee to parts of Aberdeen to drop off products – and collect the empty bottles.
Now director Kelvin Kerr Jnr has his sights set on an Aberdeen base after a boom in the business.
The sale of glass milk bottles has significantly increased over the past two years and Mr Kerr believes people wanting to reduce their plastic intake is the main driving factor.
Currently travelling from Dundee every week to deliver to people's doorsteps in the city and Aberdeenshire, the team is hoping to open a base in the area in the next three to four months.
Mr Kerr said: "We want jobs for Aberdonians and our move there will 100% create jobs.
"Anywhere we go, we try and help the local community."
With family in Bridge of Don, Mr Kerr is keen to get back to the area and said this gives the new venture "a personal touch".
The demand in Aberdeen is due to people "trying to do a little thing" and "play their part" when it comes to plastic pollution, he believes.
He pointed to documentaries such as Sir David Attenborough's Blue Planet II being pivotal in "making people more aware of the damage" caused by excessive use of plastic.
Alison Stuart, from Aberdeen Climate Action, welcomed the rise in glass bottle sales, and said the increase "has to be a good thing".
She said: "We all need to take responsibility for what goes on in the planet and reduce our plastic waste and greenhouse gases. As does the government.
"One way of doing that is looking at our consumption."