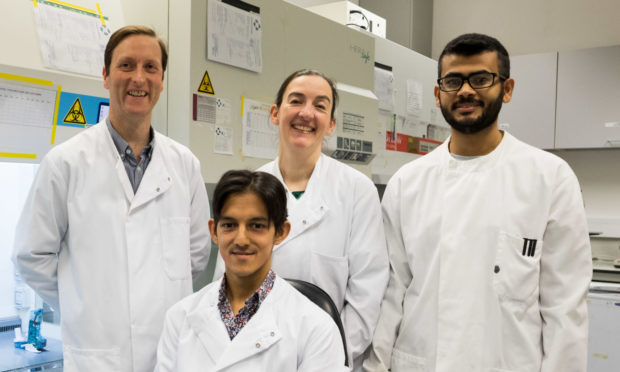 A north-east charity is investing up to £90,000 for pioneering cancer research projects in Aberdeen this year – and the organisation is seeking applicants to benefit from the funding.
Friends of Anchor supports research into cancer and haematology every year, with six grants of up to £15,000 on offer. Applications are now open for professionals working within NHS Grampian, Aberdeen University and Robert Gordon University.
Professor Henry Watson, consultant haematologist and FoA committee member, is at the forefront of the funding scheme and appraises every application received.
Explaining more about the support available to local researchers, Prof Watson said: "The process of obtaining major funding for research projects is very competitive, with many researchers from around the country applying for the same pot of money.
"Pilot data is critical in determining the likelihood of success of an application for significant funding, and that's where Friends of Anchor comes in.
"Without funding such as this, the university scientist might be sitting on a potentially brilliant project, but not have access to the initial pilot funding to test their hypothesis.
"That is why, Friends of Anchor has provided this important resource for many years."
The application process for pilot grants is competitive, with projects being reviewed and ranked by local senior academics in order to allow Friends of Anchor to spend this pot of money supporting the best pilot studies that are submitted.
One of the recent beneficiaries of the scheme is Dr Ian Fleming, whose research has given scientists a better understanding of how new targeted cancer drugs could be developed, helping to prevent the growth and spread of tumours.
He said: "The results of our pilot study, funded by FoA, uncovered the potential for further work which could lead to a new class of drugs to combat metastases.
"This could translate into a significant positive effect on survival outcomes in cancer patients. With such promising and exciting results, we are now preparing an application for funding from the Chief Scientific Office."
Applications for pilot research are open until April 1, 2020, and should be submitted to info@friendsofanchor.org.