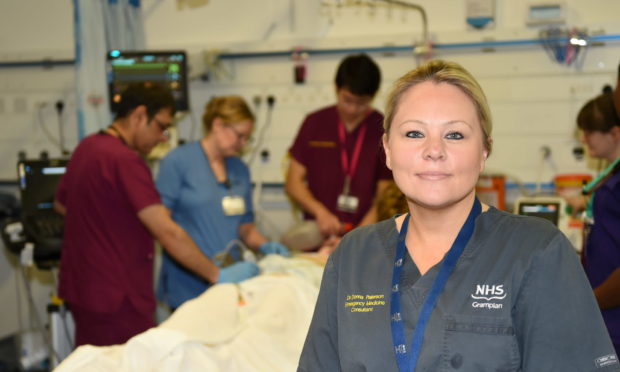 A new Aberdeen-based helimed will "absolutely and categorically" save lives, a doctor working to help some of the country's most seriously ill patients has said.
Scotland's Charity Air Ambulance (SCAA)'s long-awaited Helimed 79 will take to north-east skies later this week after it comes into service on Friday.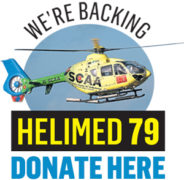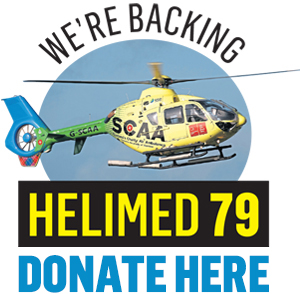 As well as aiding those severely injured in road and industrial accidents, the crew will help transport the most poorly patients to hospital quickly, for example those suffering with sepsis or cardiac arrest.
Donna Paterson, a consultant in the emergency room at Aberdeen Royal Infirmary, said the aircraft would be the "icing on the cake", alongside the dedicated ranks of medical staff saving lives in the area.
The EC135 T2e has undergone a months-long overhaul and upgrade before arriving at Aberdeen International Airport last week.
And now, just days away from launch, Dr Paterson told The P&J said the time saved by flying paramedics out to the scene would make.
"We are not just talking survival – this is about how well patients can recover," the emergency medicine consultant said.
"The better the treatment they can get early on the better their chance of recovering to have a good quality of life, which is just as important in trauma patients."
It is hoped the aircraft, funded entirely by the charity, will boost the work of Aberdeen's major trauma centre (MTC) – as it will increase its geographical coverage.
All patients within 45 minutes of the MTC should be brought for treatment there, if their injuries are among the most serious.
The helicopter will increase the area the Aberdeen centre can cover, compared to the distance road vehicles can travel in that time.
But it is tasked by the Scottish Ambulance Service control room and be called upon to respond to need all over the country.
Dr Paterson added: "Helimed 79 will be a massive asset in getting north-east patients to hospital quickly because a lot of deterioration can happen in that first wee while.
"I live in rural Aberdeenshire and I think the closest ambulances are in Turriff and Ellon, but if both are out on jobs you could be waiting for an ambulance from even further away to come.
"So having that extra asset to help those time-critical patients will absolutely, categorically save lives."
The 40-year-old is well placed to make such an assessment, as she works as part of a 12-doctor team based round the corner from the SCAA hangar at the city's airport to respond to the north-east's most severely ill and injured patients.
Already being flown to patients in the ambulance fixed-wing aircraft or rushed there by road, the ScotSTAR team of intensive care, emergency medicine and anaesthetic consultants will soon be able to accompany SCAA's crew, if their expertise is required.
"At present, the majority of our work are secondary retrievals by fixed wing aircraft – transporting critically unwell patients from hospitals without an intensive care facility to Aberdeen," Dr Paterson said.
"With the helicopter I think there is the potential for us to be tasked to trauma jobs because we will be able to get to sites – given some of the remote locations in Grampian – far quicker.
"I cannot fault the treatment people are already getting as it's amazing – but Helimed 79 will be the icing on the cake."
---
Scotland's Charity Air Ambulance has made a huge impact since 2013, saving lives and preventing suffering. 
That is why the P&J campaigned successfully for SCAA's second helicopter to be based in our region. 
The countdown is now on for the aircraft – call sign Helimed 79 – to start flying missions from Aberdeen Airport. 
But this is an emergency service that relies entirely on donations. 
Each call-out costs about £2,500 and SCAA needs P&J readers to help hit its £6million target and get things off to a successful start. 
So please do anything you can to raise those funds and show that We're Backing Helimed 79. 
---
Ways to donate to SCAA
Website: www.scaa.org.uk/donate
Text: Text 'SCAA' and the amount to 70085
Phone: 03001231111
Cheques: Made payable to 'SCAA' or 'Scotland's Charity Air Ambulance' and sent to: Scotland's Charity Air Ambulance (SCAA), The Control Tower, Perth Airport, Scone, PH2 6PL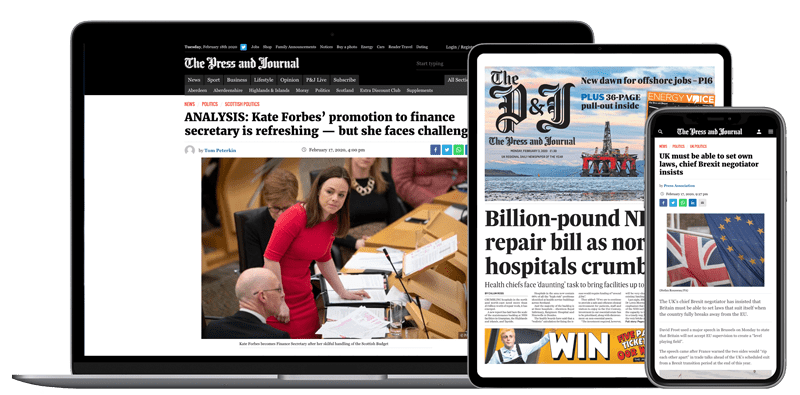 Help support quality local journalism … become a digital subscriber to The Press and Journal
For as little as £5.99 a month you can access all of our content, including Premium articles.
Subscribe