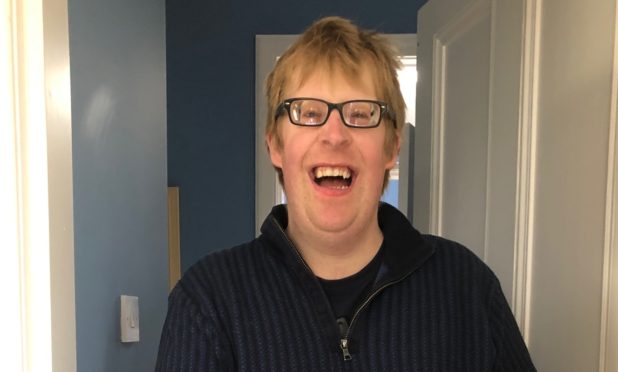 A family has paid tribute to health workers who cared for their "extraordinary" son throughout a gruelling cancer battle that was kept hidden from him for over two-and-a-half years.
Football fan James Cox was shielded from the realities of his illness because his doting parents couldn't bear to see him in a constant state of fear and worry.
The 36-year-old, who was autistic and had special learning needs, never asked why he spent so much time in hospital or why he needed so many operations.
His parents, Belinda and Charles, decided not to tell James he had cancer as they knew it would put him in a "terrible panic" after his cousin recently died of the disease.
James, who was a boarder at Camphill School in Aberdeen, was mentally aged five or six and his family – including brother Geordie and sister Arabella – wanted to protect him after his diagnosis in 2017.
Mrs Cox said: "We are very, very sad to lose him, but we also feel very lucky to have had him for 36 years because, when he was months old, we were told that he would never talk and never walk.
"But he proved them wrong. He walked, talked and had a mind like an encyclopedia. He was just extraordinary."
Born and raised in London, doctors were never able to identify the nature of James' disability although they agreed he had autism and Asperger's.
At the age of nine, he began lessons at Camphill, where he remained until he moved in with his parents at their home near Blairgowrie in October 2017.
"He was a really bright guy, he was fanatical about wildlife and he knew more about animals than just about anybody," said Mrs Cox.
"But emotionally he was about five or six years. He had a cousin who he lived with at Camphill who had recently died of cancer.
"We knew if James knew he too had cancer, he would be always asking and thinking: When am I going to die? Am I going to die today?
"We knew he would have been in the most terrible panic.
"But the staff at Ninewells, where he went in and out of for two-and-a-half years, never let slip once. We thought that was pretty sensational."
James underwent seven hours of surgery to remove part of his gut after his initial cancer diagnosis. Afterwards he continued with his chemotherapy, but the cancer spread to his liver.
"During this pandemic, NHS staff have been quite rightly praised for the work that they do," said Mrs Cox. "But it's important to remember that they do work like this all the time. The bigger picture is that they have always been marvelous.
"James was a tremendous football fan, and when he first met his oncology consultant he told her 'I am Celtic's biggest fan'.
"The next time he went in for an operation, there was a bed all made up for him with a Celtic duvet and pillowcase, with a signed shirt waiting for him.
"It wasn't that people were just being nice, they really went out of their way for him."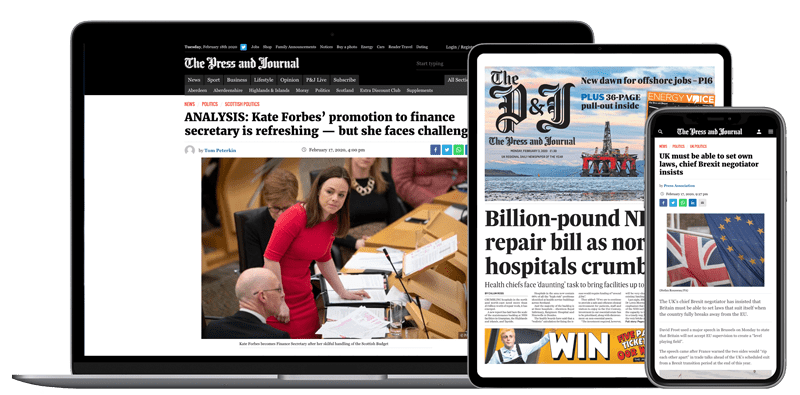 Help support quality local journalism … become a digital subscriber to The Press and Journal
For as little as £5.99 a month you can access all of our content, including Premium articles.
Subscribe