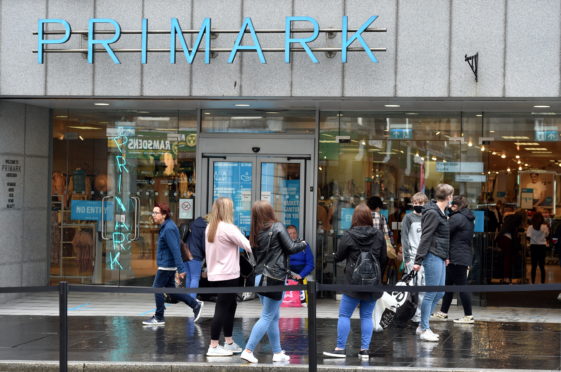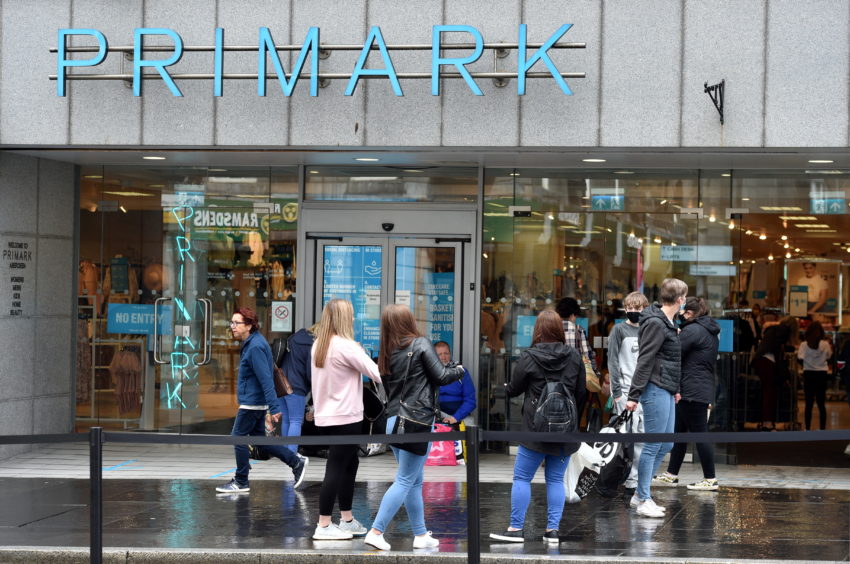 As the new rules for face coverings came into force yesterday, the P&J wondered just how many people would take heed of calls to take responsibility for their own health by wearing one as they went shopping.
Armed with a mask in her bag, reporter Kaitlin Easton set off down Union Street in Aberdeen to see for herself – passing many signs in windows advising shoppers to cover up before going inside.
Would shop workers ask customers to comply? And just how easy would it be to get into a shop unchallenged?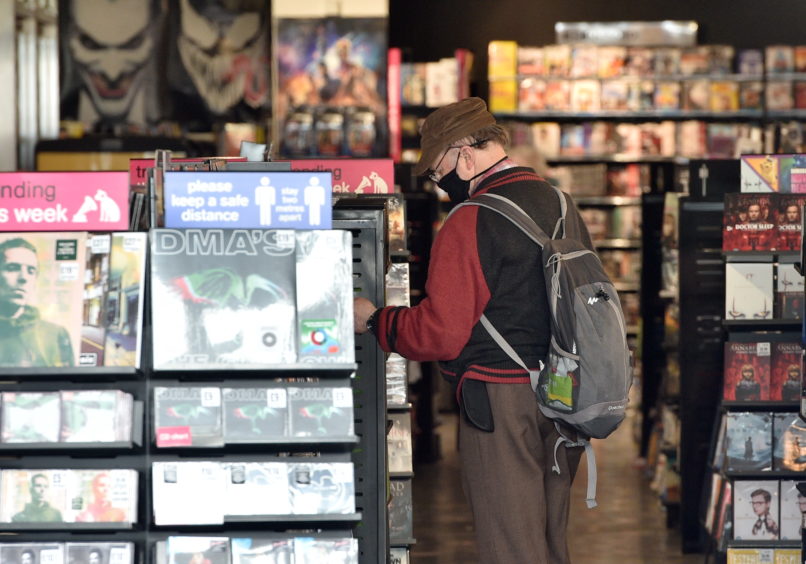 The queue for Primark has calmed down since it reopened last week, but there are two security guards, wearing masks, outside as I take my place. I am the only one without a mask on in the line, but I am not stopped as I briefly step inside.
Just up the road is another retailer, Coast, and staff are manning the entrance.
As soon as the doors are opened, workers ask shoppers if they have a mask with them and ask if they will be able to wear it while shopping.
Further along Union Street, I pop into WH Smith, which also has a Post Office.
Staff working on both departments did not challenge anyone entering without a face covering and customers are easily able to walk around inside without wearing one.
Next door at The Works, staff greet customers with a hello upon entering but much like their neighbours, they don't seem to be concerned about those without a covering.
When I reach the corner of Holburn Street, I decide to pop into Sainsbury's Local and Tesco Express. Both have signs up asking shoppers to wear a face covering.
But although three employees who are stocking the vegetable aisle in Sainsbury's raise a few questioning looks, they do not challenge the face covering rule.
A woman working on the till at the Tesco Express shouts over at shoppers when they enter to ask if they have mask coverings.
Two men say they don't and ask if they should leave, but the woman shrugs and allows them to continue shopping.
Minutes later she tells me it is not a shop worker's role to enforce the new compulsory act, but that of the police as people should be aware of the guidance.
It would seem, from my trip, that most people are listening to the advice and are trying to be responsible for not only their own health, but that of those around them – and I hope in the days and weeks to come, those still uncertain about the rule join them.