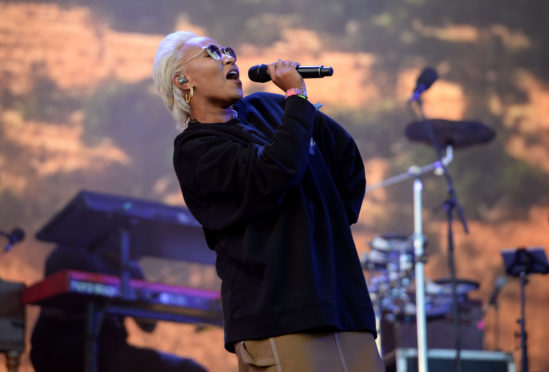 Pop star Emile Sandé has spoken out about her early experiences with racism in Aberdeenshire.
The singer songwriter was born south of the border in Sunderland but raised in Alford, near the River Don, by her English mother and Zambian father.
The former Alford Academy pupil rose to prominence after being a featured artist on the 2009 track "Diamond Rings" and further success led to the singer receiving the Brit Awards' Critics' Choice Award in 2012.
Sandé was appointed Member of the Order of the British Empire (MBE) in the 2017 Birthday Honours for her services to music.
Along with rap artist Tinie Tempah, TV presenter Ade Adepitan and actor Lennie James, she has now spoken out about how early experiences reflected attitudes towards race.
Channel 4's 'The Talk' explores how parents prepare their children for racism and features prominent black Britons to share their stories.
As a child, Sande said she was no stranger to racism in Aberdeenshire – and referred to as "monkey" due to the colour of her skin.
The 'Next to Me' singer told to the Sunday Times magazine: "I hadn't realised the pain my mum felt seeing us exposed to racism at such a young age.
"When I was about four years old there was a school fair. We had our faces painted and an older lady said: "Oh, I didn't know butterflies could be brown."
"I remember mum had heard it and I hadn't properly understood because we were too young. I think it was really disturbing for her — she saw the reality of racism more than we did at that age."
Sandé went on to attend Alford Academy, where her father was a teacher. It was here she was told to do well at school, and that she was "an example of brown people."
The singer hopes that the Black Lives Matter movement – which received global attention earlier this year following the murder of George Floyd by white police officer Derek Chauvin – can help be the voice for change.
She said: "I wish I could go back to that girl at 13 or 14 and tell her your natural beauty is great. I was always straightening my hair, taking the curls out with relaxer.
"Looking back, that's so sad. Relaxer has strong chemicals, but I was trying to be different because I hadn't really seen anyone who looked like me on television.
"The message of Black Lives Matter is wonderful. Everyone wants to learn. There needs to be a [re-evaluation] of what children are taught at school.
"Whenever I heard about black people in history, it was that 400 years ago we were slaves.
"But so many stories are not told: positive messaging of black people's contributions throughout history — especially within the UK. These things shouldn't be left to the parents to teach."
The Talk is on Tuesday at 10pm on Channel 4.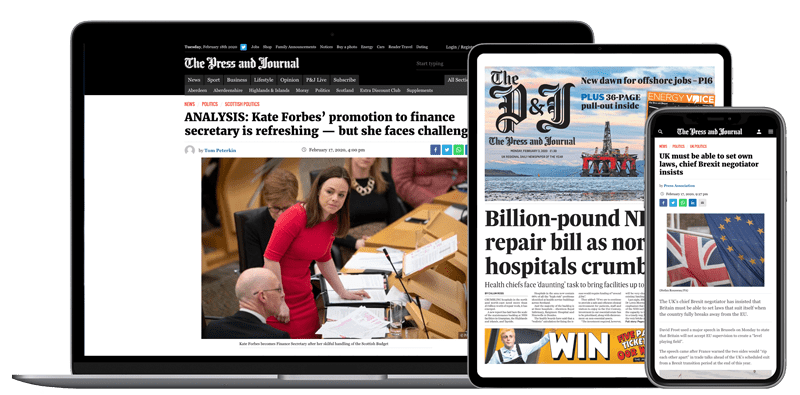 Help support quality local journalism … become a digital subscriber to The Press and Journal
For as little as £5.99 a month you can access all of our content, including Premium articles.
Subscribe