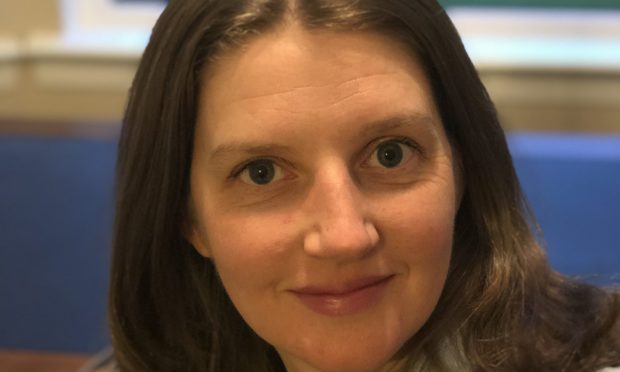 A north-east academic is to take part in a new programme for innovative solutions to health and care challenges facing society.
Aberdeen University researcher Dr Rosalind Adam was selected from more than 300 applicants to attend the first UK Research and Innovation (UKRI) digital health sandpit event next month.
The researcher will join forces with participants from across the UK to come up with new ideas on integrating more digital technology into the health system.
"It's a real privilege to be selected", Dr Adam said. "I've never been part of a sandpit before and I look forward to collaborating with people from different disciplines and backgrounds, who share my passion for digital health research.
"The team I'll be working with will have been chosen to bring range and depth to the challenges, and approach problems very differently.
"The sandpit offers us a creative space where we can work together, come up with innovative ideas and develop technology that could help many."
It will run virtually over three weeks in November. The first series will focus on digital technologies that can help people monitor their health at the comfort of their own home and within their community.
Dr Adam, whose research interests are cancer in primary care and pain management, said this could be very beneficial for patients with co-existing or chronic health conditions.
She added: "Digital technologies are increasingly being used to tackle health and social care challenges – they can widen access, improve patient safety and clinical outcomes, improve efficiency and reduce carbon footprint.
"For example, more than a million people in Scotland have downloaded the Covid-19 test and protect app, the NHS quickly adopted online video consulting to help reduce the spread of the virus and many more of us are using apps to monitor physical activity levels to help with weight loss and healthier lifestyles.
"In cancer screening, it is likely that artificial intelligence algorithms will help radiologists identify early breast cancers."
All teams have to brainstorm innovative solutions to different health challenges, with the aim of developing their ideas into research projects.
The successful projects are expected to receive funding of up to £400, 000.
"I would like my own thoughts and ideas to be challenged by others", Dr Adam said.
"I hope and expect to find aspects of the sandpit difficult – the problems facing our health and social care systems, and their potential solutions, are not simple."