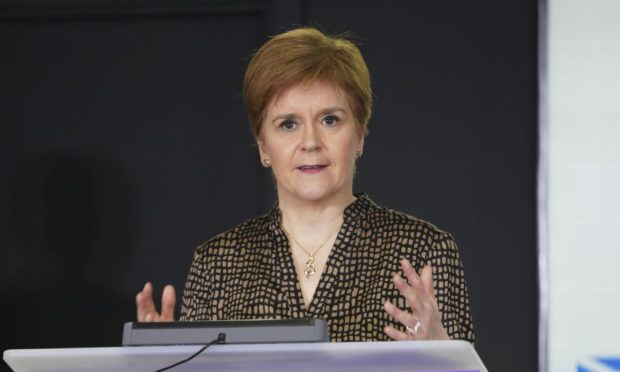 A row has broken out between Aberdeen City Council and the Scottish Government over a letter issued to teachers telling them to "remove or disable" a Covid-19 tracking app.
It is understood Aberdeen chief education officer, Eleanor Sheppard, and quality improvement manager, Caroline Johnstone, distributed advice to teaching staff, which suggested they deactivate the Protect Scotland Test and Trace app while teaching in class.
However, First Minister Nicola Sturgeon yesterday strongly contradicted Aberdeen City Council leaders, stating that teachers "shouldn't turn off the Protect Scotland app".
She added: "I don't know at the moment what the basis for Aberdeen City Council's advice is.
"You hear often that they question national advice quite liberally and quite often and they are absolutely entitled to do so, but I'm not entirely sure what the chain of events of this will be – but I will certainly be trying to get to the bottom of it later.
"But I cannot be clearer, if you are a teacher in a school, there is no reason that I can think of that you would be routinely advised to turn that app off and there's every reason I can think of that that would be not the right advice to give."
The letter claimed that a recent case had "highlighted and issue" with the Protect Scotland app that caused teachers to receive notifications telling them they had been in contact with a positive Covid-19 case and instructing them to self-isolate.
It added that Public Health had subsequently found in this case there was "no need to do so".
The letter continued: "Public Health colleagues have suggested that school staff should disable or remove the app while working in school buildings as the app is not able to identify when robust mitigations have been put in place.
"The issue has been raised nationally and we hope to be able to share a more practical solution in the coming weeks."
Aberdeen City Council co-leader Douglas Lumsden said: "When there have been positive cases in schools public health have made an assessment that because teachers are wearing PPE, they aren't deemed a close contact and therefore are not at risk.
"Based on the advice from public health, that is why that email was put out and we have passed the issue to the Scottish Government to investigate.
"There should be national guidance given to local authorities so we can then give that to members of staff.
"Health and social care workers have also been told to turn the app off."
Ron Constable, Aberdeen joint local association secretary for The Educational Institute of Scotland (EIS) union, said his organisation "didn't agree" with the move by Aberdeen City Council.
He said: "We're still trying to find out why that advice was put out. We think that while teachers are in school they should have the app on while the phone is with them.
"I've had an overwhelming response from teachers today seeking clarity on why they are being informed that they should be switching off their app – it would have been beneficial if we could have been informed that this was going to take place.
"We could have consulted on it and we could have offered our own advice on it.
"Teachers are teaching 33 kinds from 33 families and are already feeling anxious about infection rates."
An Aberdeen City Council spokeswoman said: "We have been working closely with Public Health officials locally and have agreed an enhanced level of PPE equipment for teachers and classroom assistants which is above that in the national guidance.  Discussions also been carried out with trade unions.
"The health, safety and wellbeing of our staff and pupils is our highest priority and we are happy to provide additional medical-grade PPE to our teachers and classroom assistants who may require to be within two meters of a pupil or member of staff.
"We had a positive case in a school and we undertook an investigation and Public Health also made an assessment.
"The use of medical-grade PPE by staff resulted in them not being identified as a close contact.
"Some time later, the app sent a message to the same staff and asked them to self-isolate.
"Public Health advised that staff disable the app whilst in school. We passed that advice onto schools whilst we await an update from the Scottish Government who we advised of the issue on Tuesday evening."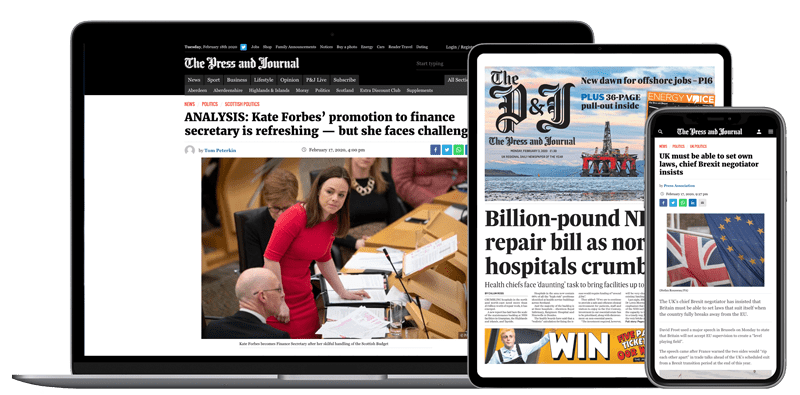 Help support quality local journalism … become a digital subscriber to The Press and Journal
For as little as £5.99 a month you can access all of our content, including Premium articles.
Subscribe