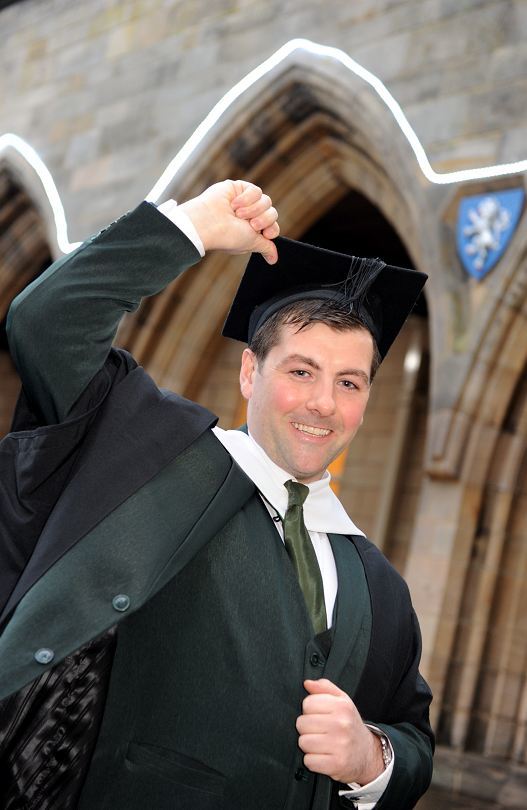 First in his family to graduate, Ashley Masson obtained his second degree yesterday.
He was awarded a Master of Science in Integrated Petroleum Science, which he received from Aberdeen University.
He achieved his aim with the help of a sponsorship from an oil and gas company.
The 32-year old, who previously obtained an undergraduate Degree in Geology from Edinburgh University, said: "It's a fantastic feeling. It's the end of a chapter and the beginning of a new one."
Comparing his two graduation ceremonies he said: "This one was a lot better. At my first graduation ceremony there was a sense of unfinished business, now I feel like I'm at the top of the hill."
He is currently working at Apache in Dyce but plans to take some time to travel in the near future. After this he will look for a graduate role in the oil and gas industry with his master's degree behind him.
Mr Masson, of Frserburgh, was joined at graduation by his father, mother and girlfriend Rachel Dargie, who praised him for an "amazing achievement."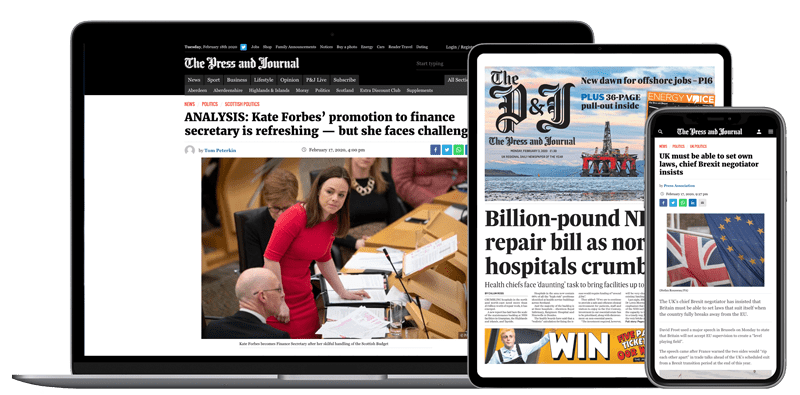 Help support quality local journalism … become a digital subscriber to The Press and Journal
For as little as £5.99 a month you can access all of our content, including Premium articles.
Subscribe