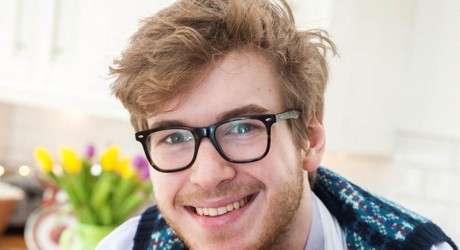 A popular festival was brought to a rousing close at Aberdeen University last night.
Thousands of people braved the wet weather throughout the weekend to attend a wide range of events during the May Festival.
Visitors packed out venues on the Old Aberdeen campus to get tips from Great British Bake Off star James Morton, and listen to a talk by trailblazing journalist Kate Adie.
Festival organiser Jill Burnett said the team prided itself on the diversity of the programme on offer.
"The aim of the weekend is to ensure that every member of the family, from toddlers to grandparents, can come along and find something to enjoy," she said.
"We have had an absolutely fantastic weekend on campus and hope that everyone that came along enjoyed all the events that were on offer."
The festival, which kicked off on Friday, involved events on range of topics such as music, word and sport to science, Gaelic and film, in a bid to cater for all tastes.
Audiences had the chance to hear one of the first public readings of best-selling author Tony Parsons' latest novel The Murder Bag.
As well as reading from the book, members of the public were entertained as the former journalist discussed his career and the reason behind his decision to move into the crime genre.
Visitors also travelled to venues across the campus for outdoor events like the Cruickshank campfire party and Music for the Garden – an exploration of music inspired by nature.
Elphinstone Hall was also home to produce market on Saturday, with a number of local companies giving out samples of their products.
Yesterday the same venue hosted the popular Hack 'n' Make fair, which featured underwater robots and 3D printers – with visitors given the chance to make their own jewellery.
Stilt walkers, life size puppets and unicyclists added to the festival flavour on campus – which culminated with the Homecoming Festival Finale, starring The Red Hot Chilli Pipers.