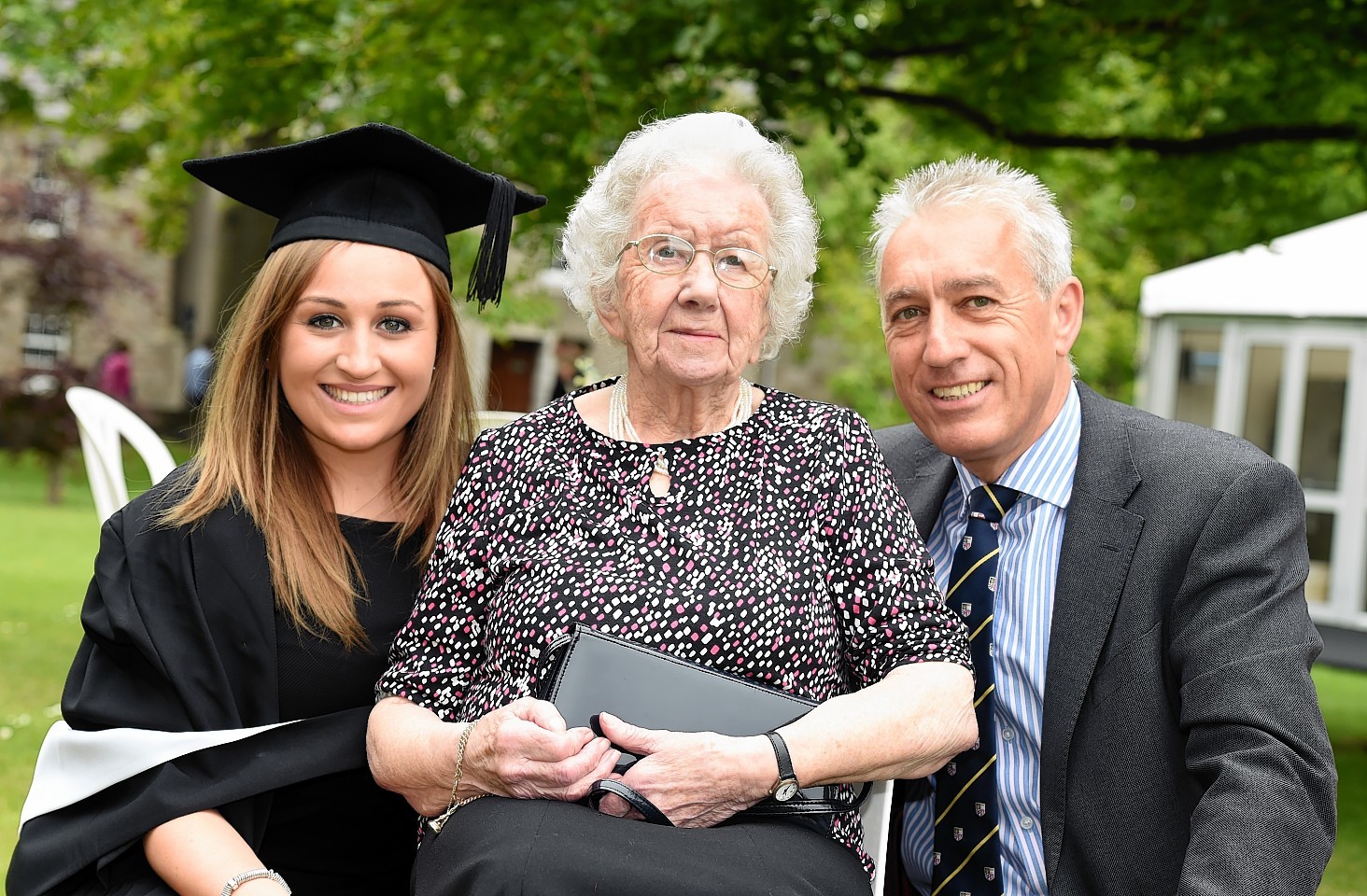 Laura Johnstone found her graduation particularly poignant – given she is the third generation of her family to receive a degree from Aberdeen University.
Miss Johnstone, 21, followed in her father and grandfather's footsteps by gaining first class honours at the institution.
The management and accounts graduate was watched by her father David, who gained a first in statistics, and her grandmother Sheila, who had married her mathematician husband Albert at Elphinstone Hall.
It was there that Miss Johnstone received her degree yesterday.
She said: "I've really enjoyed my time at university. The place is so pretty and I've had great friends and lots of fun.
"I'm looking for a job now so I'll probably be leaving the city. It's a shame but I've got some great memories.
"My dad and granddad both graduated from here so it's nice that I have too now.
"I have two brothers but they booth went to Dundee University so I've been the one to keep the family tradition.
"Maybe there will be another in many years."
Mr Johnstone said: "We're all fantastically proud of her.
"To receive a first-class degree from such a great place like Aberdeen will give her lots of advantages."