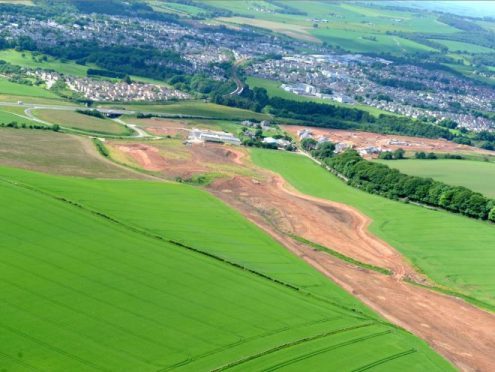 Contractors building the Aberdeen bypass will soon be responsible for fixing all the damage done to other roads as a result the construction work.
The Aberdeen Western Peripheral Route (AWPR) – which is due to be completed by winter 2017 – will run from the A90 at Stonehaven and Charleston in the south to Blackdog in the north.
An agreement has now been reached which will mean the contractors become responsible for all damage to roads, not just those north of the city.
A Transport Scotland spokesman said: "Aberdeen Roads Limited and Aberdeenshire Council agree a number of preferred routes to transport construction of heavy goods vehicles.
"We understand that it has been agreed that if the contractor is found to be accountable for any repairs required on the local roads network, then Aberdeenshire Council will be compensated.
"We also understand that Aberdeen Roads Limited and Aberdeenshire Council are working together to ensure repairs to local roads are carried out promptly, and several options are being currently being discussed to achieve this aim."