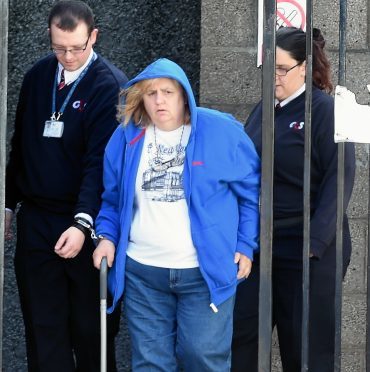 A "greedy" Aberdeen mum has been locked up for fraudulently claiming more than £50,000 in benefits.
Over five years, Sandra Innes took thousands of pounds and a mobility car from the state, claiming she was struggling to make ends meet.
But the 56-year-old was actually sitting on a secret inheritance pot of £260,000 which the authorities knew nothing about.
Innes had previously been on trial at Aberdeen Sheriff Court accused of three charges which alleged she swindled the taxpayers out of a total of £50,315.01.
She initially denied the charges, but when giving evidence on her own behalf, she crumbled in front of a jury and admitted she had been guilty.
Between October 8, 2008 and January 16, 2013 she fraudulently claimed £21,633.15 in income support she wasn't entitled to.
She also failed to notify officials at Aberdeen City Council about the capital she had in her bank and claimed housing and council tax benefits of £25,822.26.
Innes claimed a further £2,859.60 of employment support allowance fraudulently between January 17, 2013 and October 23 that year.
The court heard the mum had received thousands of pounds from her uncle and had purchased a house in the city for £110,000.
However when information about her crimes came to light, Innes signed the ownership of her property over to her son – leaving her with nothing left for the state to reclaim.
Representing the fraudster yesterday when she appeared for sentence, solicitor David Sutherland said his client was a "vulnerable" woman who suffered from poor physical and mental health.
He said she had shown "remorse and embarrassment" as a result of her actions and said she was considered to pose a low risk of reoffending.
However, Sheriff William Summers said the crimes she committed were "deplorable".
He said: "You plead guilty on the third day of your trial. The deplorable offences arose when you inherited £260,000 which
you failed to disclose and continued to received benefits for five years.
"The total you claimed was more than £50,000 and at the same time you continued to enjoy the use of a mobility car at the taxpayer's expense.
"These crimes were motivated my greed and nothing more. You bought a house for £110,000 and you used the rest of the money to sustain a lifestyle you could not afford."
The court heard she had "disposed" of all of the inheritance and there was "no realistic prospect" of her ever being able to pay any of it back. She was jailed for 16 months.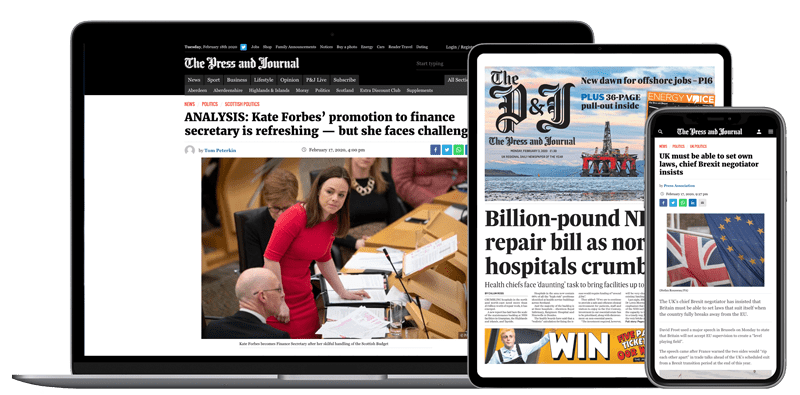 Help support quality local journalism … become a digital subscriber to The Press and Journal
For as little as £5.99 a month you can access all of our content, including Premium articles.
Subscribe