As the sun shone down on the lawns of Aberdeen University, a youngster from Moray celebrated with his family after receiving his degree.
Junaird Rasul from Elgin was overjoyed yesterday after collecting his degree in Management Studies from Aberdeen University.
Despite some challenging exams, the 22-year-old declared that finally having the piece of paper in his hands was a dream come true and a long-awaited aspiration.
He added: "To be here today, I feel very proud of what I have achieved and the highlight for me was definitely passing my economics exams.
"There were some challenging moments for sure, but to be able to come out of the ceremony today with my degree, I feel thrilled to have made it.
"It has been a tough few years, so achieving this today is something that will absolutely live with me for the rest of my life, and to share it with all my family here makes it even better.
"I was quite nervous before it started, but now it's great, I have achieved everything I wanted to, got my degree and now I am a very happy man."
The former Gordonstoun pupil was cheered on yesterday by his parents and brother. He explained that coming to Aberdeen was an easy choice for him, because his dad was an alumni after graduating around 25 years ago.
Now that he planning for the future, Mr Rasul is preparing to spread his wings even further afield with a possible position in London.
He said: "I'm now really looking forward to the summer, but I also have some exciting prospects lined up.
"I am just waiting for some confirmation, but that is no way near as nerve-racking as waiting for my results.
"The job is based in London, so that will be a big change, but it's very exciting and I am really looking forward to it.
"Overall, I would say that, whilst it has been an incredibly challenging four years, it has certainly been worth it."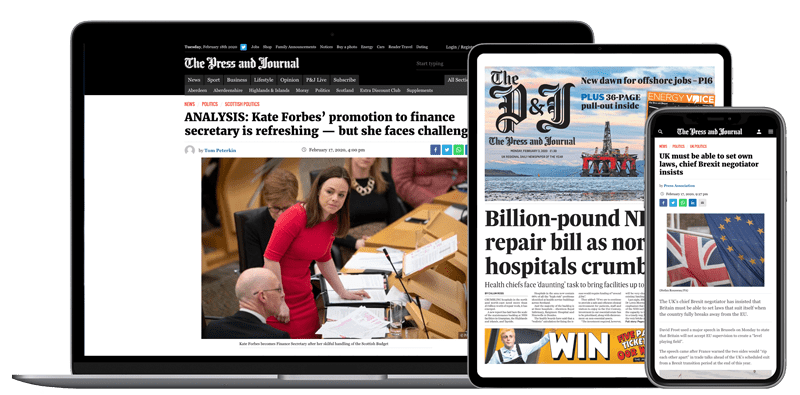 Help support quality local journalism … become a digital subscriber to The Press and Journal
For as little as £5.99 a month you can access all of our content, including Premium articles.
Subscribe