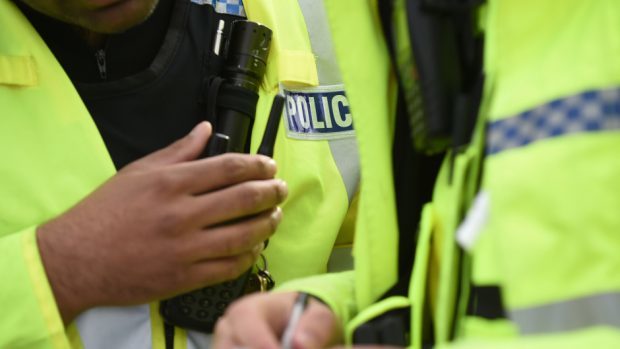 Three cars, jewellery and electrical items worth thousands of pounds have been stolen in the North-east.
Officers across Aberdeenshire are now urging the public to ensure their properties, garages, sheds and cars are locked and secure.
A Black Vauxhall Vectra, with the registration number SV07 VBJ, was stolen from a property in the Millfield area of Inverurie overnight as well as a black Audi A3, with the registration SW13 AXR.
A White Honda CRV, which has the registration SV61 SXB, was stolen from the city's Woodend Crescent yesterday.
In addition, jewellery and electrical items worth a high four-figure sum were taken during a break-in through an insecure window in the Muchalls area yesterday.
Police have also received reports of suspicious activity and attempted break-ins in the Inverbervie and Stonehaven areas.
Sergeant Neil Grant said: "Opportunistic criminals will try any house, garage, shed or car door until they find one unlocked, so all it can take is a split second for someone to take off with your belongings.
"I cannot stress enough the importance of keeping your properties safe and secure and keeping your valuables locked away at all times.
"It is a simple step that could mean the difference between thieves targeting you or not.
"Following on from the successes of Operation Ruby, North East Division has launched Operation Magpie to target acquisitive crime and as such officers are doing all they can to target people who blight our communities.
"We are focusing our efforts on ensuring this type of unwanted activity is targeted and tackled, however we also need help from you – the public – to not gives thieves a chance.
"The most important immediate action you can take is to lock up, be vigilant and do everything possible to not inadvertently assist with this type of crime.
"Remove all your valuables from your vehicle if you leave it outside at night, ensure your doors are locked even when you are at home, and don't leave any house or car keys near your front door if someone does try to sneak-in.
"If you are enjoying the weather in your garden tonight, I would still urge you to lock your front door.
"It is crucial that the public also inform us when and if they see any suspicious activity so that we can act as soon as possible.
"If you notice any unfamiliar cars parked in your area, or any persons who cause you concern, please let us know by calling 101 or in an emergency 999.
"Likewise anyone with information about the property taken should also contact us.
"Please, do not give thieves a chance and do not take the security of your belongings for granted.
"By working together we can reduce your chances of becoming a victim of crime."