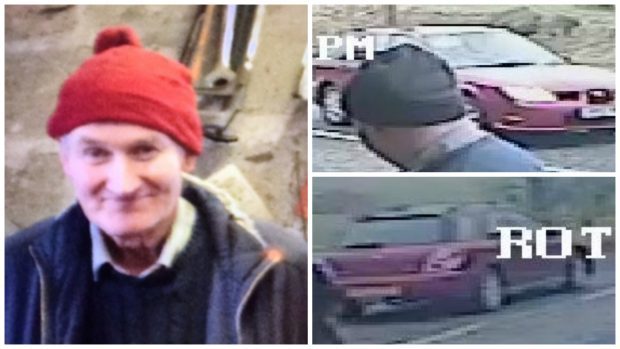 The man leading the hunt for the brutal killer of a north-east pensioner believes someone may be shielding the murderer.
Detective Chief Inspector Iain Smith is convinced vital information about Brian McKandie's death is being withheld.
He said last night an individual close to whoever bludgeoned the 67-year-old in his Aberdeenshire home was protecting the culprit.
Mr McKandie was found dead at his house at Badenscoth near Rothienorman six months ago.
He had suffered severe head injuries – inflicted by a blunt weapon which has never been found.
Police have quizzed nearly 1,000 people and also recovered DNA from the crime scene.
DCI Smith said he was "certain" someone was withholding vital information and protecting the murderer.
He said: "There will be someone with information who is not coming forward, I am certain of it.
"Whether they have an allegiance to a person, or it is someone with a guilty conscious.
"It may well be in Rothienorman, in Aberdeenshire or even further afield. Very rarely is it a lone individual who hasn't spoken to someone else.
"There is no such thing as a motiveless crime – there will be a reason."
DCI Smith said mechanic Mr McKandie died a "violent death in his own home".
He said officers had found nothing in his background to suggest he was linked to any form of criminality or had any criminal associates.
And he said it was very unusual for someone to be killed at their home address in a relatively crime free area.
DCI Smith said: "We've sought advice and assistance from national advisers in relation to forensics and behavioural profiles of criminals UK-wide.
"There have been no similar crimes prior to that and nothing since in the Aberdeenshire area or in Scotland so that just makes it all the more strange.
"Is it mistaken identity? Is it an issue from his past?
"There is nothing obvious and we're digging deep. We can't rule anything out and I can't rule out mistaken identity."
Mr McKandie was found dead on March 12.
Police have now taken more than 1,300 witness statements, some of which run to dozens of pages.
And DCI Smith said his team may well have already have spoken to the killer during their inquiries.
He said: "Part of establishing the motive is determining whether it was premeditated.
"Did someone go to his address with a weapon? Or was there a falling out and someone grabbed something to use as a weapon?"
However, he said he is not convinced by the suggestion that the murder may have been a random attack, or the crime of someone suffering from mental health problems.
He added: "How likely is it someone with mental health problems decided to call at Mr McKandie's address and no one else's? We've asked people if anyone has knocked on their doors who has given them suspicions."
There is an outstanding £10,000 reward for information which leads to the arrest of Mr McKandie's killer.
A key part of the investigation is the search for two men who were seen at his home only hours before his death.
Police are also seeking information about a maroon-coloured car which was possibly used by the two visitors.
It is understood the "boxy estate" car may be a Ford, Saab or Volvo vehicle.
Police have urged anyone with information to contact them on 101, or Crimestoppers on 0800 555111.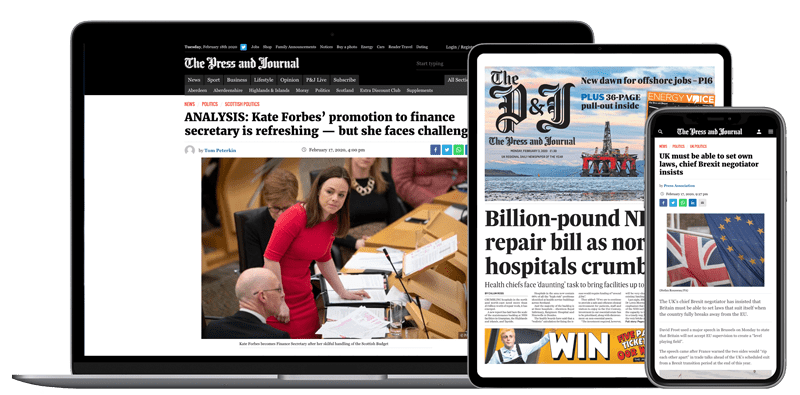 Help support quality local journalism … become a digital subscriber to The Press and Journal
For as little as £5.99 a month you can access all of our content, including Premium articles.
Subscribe