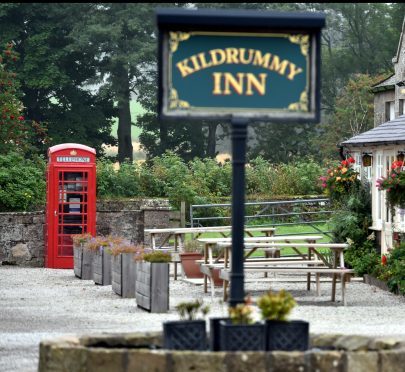 An Aberdeenshire community is concerned it could lose its only phone box, following new proposals to scrap over 100 payphones across the region.
BT has launched the consultation following a 90% decline in usage over the last decade.
But Donside residents have urged the company to rethink, claiming that many rural communities still rely heavily on the service because of poor mobile phone reception.
Home owners in Kildrummy, in particular, have expressed fears over losing their only payphone, with the power service being used for life-saving defibrillators.
Donside community councillor, Bill Reid, said: "Getting phone signal across Donside can often be a challenge, so a lot of people still rely on our phone boxes.
"I think people would be against losing the boxes, but we still don't know how many we might lose, so the sooner we find out, the better.
"Perhaps BT don't realise the value of these boxes in such rural areas. I don't feel the phone boxes should be taken away and I think the community would fight the decision."
The consultation launched by BT could see 1,500 boxes being lost across the country.
Aberdeenshire West MSP Alexander Burnett added it was important people made their views heard on the issue.
He said: "Whilst I can understand the commercial motivations behind this move by BT, there will be exceptions in rural areas where people will want the phone boxes to be retained.
"My constituents in Kildrummy have raised a number of concerns about the potential loss of the box outside the Kildrummy Inn.
"Some areas don't have good enough mobile phone coverage and that is an argument that must be a prerequisite when considering closure.
"Furthermore, phone boxes have power and are being successfully used as defibrillator points.
"I know this will be an issue in many other areas of Aberdeenshire and further afield, and it is important that people make their views heard."
Following the announcement to scrap the boxes, a spokesman from BT said: "Where we receive objections from the local authority, we won't remove the payphone.
"In all instances where there's no other payphone within 400 metres, we'll ask for consent from the local authority to remove the payphone.
"Over the last year, fewer than five calls were made from 1,280 payphones across Scotland with no calls at all made from more than 700 kiosks."