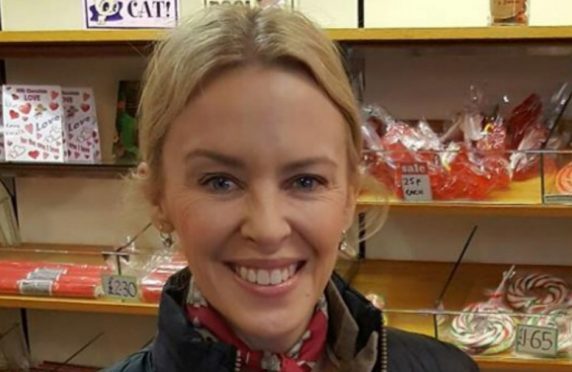 Staff at a north-east sweet shop were left spinning around today after receiving a visit from a very famous guest.
Dee Valley Confectioners welcomed pop star Kylie Minogue to their store at Station Square, Ballater.
The singer was in the area to watch a local pipe band but visited the shop to pick up a few fruit mixtures before posing for a picture for stunned staff.
Wendy Anderson, who has worked for the confectioners for 30 years, said Kylie parked up her Range Rover outside the shop before coming in with two friends.
"I didn't know who she was at first," said Wendy. "But as she was leaving I asked 'are you who I think you are?'
"She said yes so I asked her for a photo. I recommended a few local restaurants but I don't know if she went."