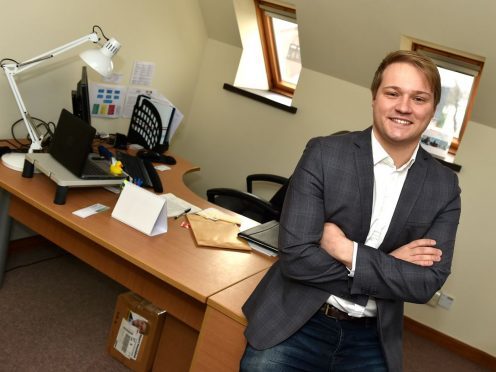 Two Aberdeenshire politicians who have accused each other of making "fake news" and using "alternative facts" over the ongoing business rates row.
Conservative West Aberdeenshire MSP Alexander Burnett has criticised SNP MP for West Aberdeenshire and Kincardine Stuart Donaldson over a letter he sent to businesses saying the Scottish Government had handed the council an "extra" £8.2million.
Mr Donaldson wrote: "With the recent passing of the Scottish Government's budget, Aberdeenshire Council will receive an extra £8.2million.
"I am therefore very keen to see the council direct some of that money towards mitigating these increases in business rates."
But Mr Burnett described it as "yet another example of SNP spin" and said: "It is outrageous to claim that Aberdeenshire Council is receiving any extra funding when its budget from central government is being cut by 4.5%.
"There will be an additional £8.2million coming in – but that is from an SNP council tax hike on all homeowners in Band E-H properties. Those families are now faced with a double whammy of tax increases after the decision to impose an additional 2.5% increase across the board.
"Stuart Donaldson is either ignorant of the facts or is willfully misleading his constituents who are raising genuine concerns about the potentially devastating impact of rates rises on the local economy."
But Mr Donaldson said Mr Burnett was using "fake news" for "political point scoring".
He said: "If he had read the letter from Aberdeenshire Council's chief executive Jim Savege – sent to all key stakeholders including Mr Burnett – then he would see confirmation of the additional £8million.
"This letter clearly details how the £8million is additional funding to Aberdeenshire Council, to supplement funding generated by the council tax restructure.
"The SNP in Aberdeenshire Council have taken steps towards supporting businesses with a £3million Enabling Fund in their budget."