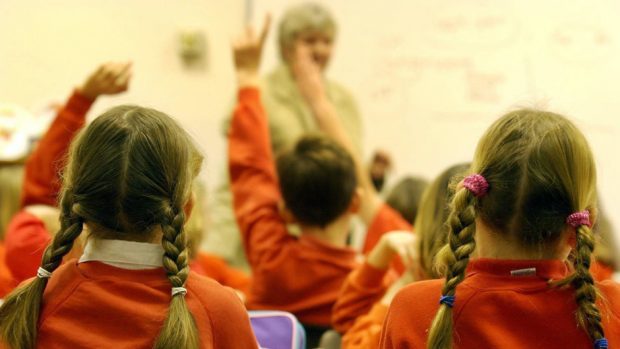 Dozens of teachers have been hired to work at schools across the north-east without being checked to see if they are cleared to work with kids.
In the past two years Aberdeenshire Council has employed 35 members of staff and put them to work before ensuring they undergo Protection of Vulnerable Groups (PVG) checks.
These are essential when working with children and are designed to flag up any traces of a criminal history.
In order to plug a gap in the teaching vacancies the local authority implemented its own "temporary exemption procedure" which allows education chiefs to hire before PVG documentation has been received.
The measures have been in place since June 2015 and in two cases it took as long as three months for the checks to be confirmed after they started work.
Concerns have now been raised about the risk posed by the policy – which was never voted on by councillors – and auditors have called for more oversight.
Councillor Jim Ingram, who sits on the authority's scrutiny and audit committee, said: "I was concerned that the departure from council procedure has not been approved, especially because we're dealing with children.
"I was concerned we were putting the council at risk, the pupils at risk and even the staff."
Committee chairwoman Gillian Owen raised concerns over the length of time it was taking to have the checks implemented.
She said: "If it's taking more than three months, is that temporary? Perhaps we need to speed up that process."
And a spokeswoman for NSPCC Scotland said: "We want to be sure all relevant adults working with children are members of the PVG scheme and that organisations are clear on what is required of them."
Aberdeenshire Council, along with other local authority's in the north of Scotland, is in the midst of a teacher recruitment crisis.
But leading figures have defended the efforts to ensure children get the best possible education.
Local Conservative MSP Peter Chapman said: "Given the teacher shortages in schools across Aberdeenshire, it is hardly surprising that the council is trying to get staff in place as quickly as possible.
"If someone is transferring from another Scottish council and has previously undergone PVG checks, then it would seem the risk during the temporary period is very low."
However, Mr Chapman said the checks exist "for a reason" and that three months is "unnecessarily long" to complete the procedures.
Labour MSP Lewis Macdonald said: "The need for recruitment in the north-east is pressing – there is an issue with teacher numbers.
"We don't want council's to have to choose between having a teacher in the classroom who hasn't been checked or having no teacher in the classroom."
Mary Glasgow, director of children and families services at Scottish charity Children 1st said: "A robust approach to PVG checks is a crucial element of child protection procedures for all agencies, businesses and voluntary organisations who work with children, but it is only one part.
"Ultimately it is people rather than procedures that keep children safe and well."
Last night Maria Walker, Aberdeenshire's director of education, said the council makes the safety of children "our top
priority" and takes its PVG scheme responsibilities "extremely seriously".
She added: "Dispensation is only given in exceptional circumstances. Out of the 831 teaching staff recruited since June 2015, only 35 were given dispensation and they obtained their PVG within a short defined period.
"Every step is taken to mitigate risk and it is only usually granted in a situation where the teacher has transferred from another council and has been subject to a previous check. The individual is also closely supervised during this period."
Council chief executive Jim Savege told the audit committee he was "confident" that the education department has exercised "good judgement" and that the matter has always been dealt with above board.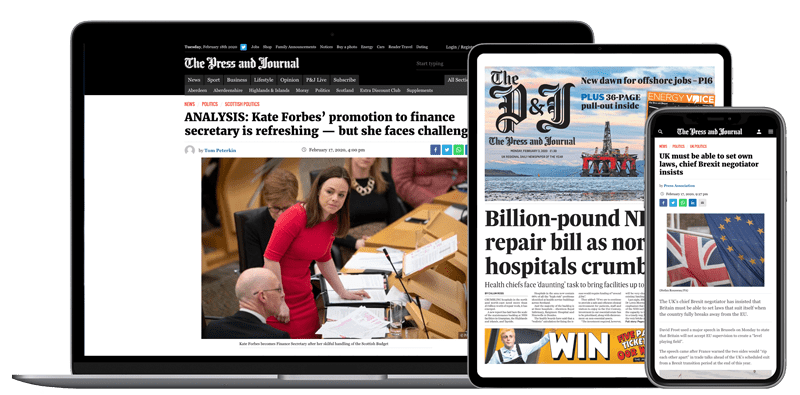 Help support quality local journalism … become a digital subscriber to The Press and Journal
For as little as £5.99 a month you can access all of our content, including Premium articles.
Subscribe