A dispute around the wages paid to armed police for guarding the Queen in her Deeside home has landed in one of Scotland's top courts.
Police Scotland has refused to hand enhanced payments to officers protecting the Royal Family during their summer breaks in Balmoral.
The move has angered cops, who argue they put their lives on the line – many of them miles from their family and friends – whilst guarding the family.
The force traditionally paid extra to armed officers, but the "held in reserve" payments for protecting the monarch and her family have been scrapped.
Police Scotland is said to be battling to close a reported £190million funding gap by 2020-21.
One officer who safeguards the royals in Deeside, and is backed by the Scottish Police Federation, is raising a judicial review of the decision to the Court of Session in Edinburgh.
The move involves a judge at Scotland's highest civil court reviewing the decision.
A judgement is expected within weeks after being heard late last year.
One police officer, who did not wish to be named, said: "In the current terror climate and with the death of PC Keith Palmer, all officers feel they should be paid accordingly for what they are doing, especially if that means working away from home for operational duties and being on call."
Before Scotland's police forces amalgamated in 2013, protection from the force at Balmoral was dealt with by officers living in the region – meaning they could return home after duty. They therefore did not qualify for the payments.
"Held in reserve" payments are enshrined in rules by the Police Negotiating Board.
The row is centred on whether armed officers at Balmoral qualify for the payments or not.
General secretary of the Scottish Police Federation, Callum Steele, said: "The force has changed its approach to the reimbursement of officers and we are challenging it.
"We have tried to resolve this long before the Court of Session's action but feel little option but to go down the legal route."
A spokesman for the police said: "We will not comment on this as it involves an active legal case."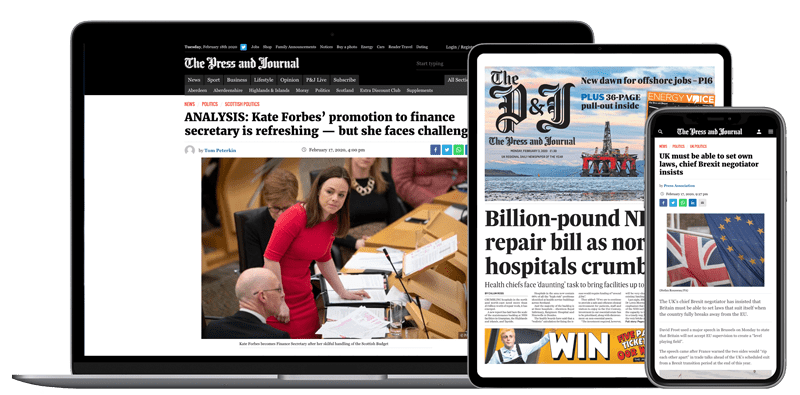 Help support quality local journalism … become a digital subscriber to The Press and Journal
For as little as £5.99 a month you can access all of our content, including Premium articles.
Subscribe